Jabra Move Wireless Review
3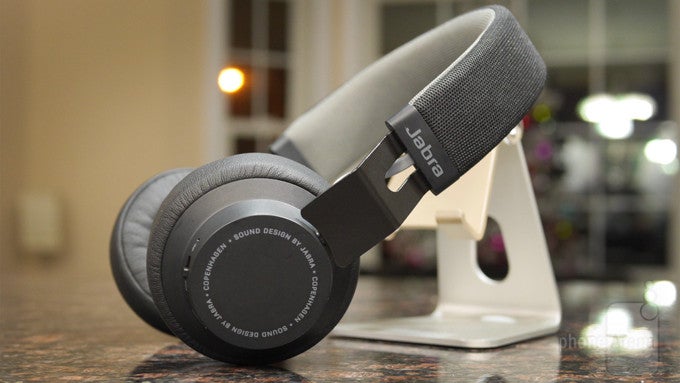 Introduction
Jabra, as we know, is a company that's been in the business of making mobile Bluetooth headsets. We've reviewed the entire scope, from the high-end to the low, but very recently, they've also entered the premium headphones market as well – made especially known by the
Jabra Revo Wireless
. Another new option that's priced more affordably at $99, the Jabra Move Wireless aims to broaden the company's portfolio, while still delivering the unparalleled audio quality we've come to experience with its line of audio products.
Packaging contains:
Proprietary charger
3.5mm rubber cable
Rubber microUSB cable
Users manual
Design
There's no denying its industrial design language is apparent, but the availability of color options give it a slick contrast.
Clean and simple, that's the design philosophy of the Jabra Move Wireless. It doesn't try to be ornate, nor does it really try to overcomplicate things either, as the Scandinavian design of the Move Wireless is inspired by today's modern, industrial buildings. Therefore, there are no surprises to the fact that it employs sturdy materials that join together in this sleek industrial package. Its solid frame, naturally, makes it durable to withstand most drops – so it's not fragile like some of those plastic-made headphones.
The main frame of the headphones is constructed out of ultra-light stainless steel, which gives it that industrial appeal. However, we should note that it's available in three color options – black, blue, and red. Wrapping around the headband, Jabra has employed this dirt resistant fabric that gives it a little bit of cushion. We wish there were more padding, but it's simply there for separation. The ear cups, however, have more ample cushioning that makes them feel extremely comfortable as they rest on the outside of our ears.
In terms of its fit and comfort, the stainless steel frame is clearly stiff, offering very minimal articulation or flex. On one hand, it means that they stay put during heavy activity, like running or extreme cardio exercises, but on the other, they eventually become restricting over long periods of time. Yes, the headband is adjustable to accommodate all sorts of head sizes, as are the ear cups resting on the ends, but the ear cups themselves can only rotate a little bit.
The right ear cup houses a physical power button, microUSB port to charge its battery, microphone, and an LED light. Meanwhile, the left one features a 3.5mm auxiliary jack that can be used as a wired pair of headphones, volume controls, and a multi-function button. Even though there are no dedicated media controls, functions such as rewind/forward and pause/play can be achieved by long pressing either the volume up/down and pressing on the multi-function button respectively.
Compared to some other headphones we've reviewed recently, the Jabra Move Wireless doesn't offer nearly as many features with its arsenal. Indeed, we're given a combinational wired and wireless solution here, but it lacks other prized modern amenities like NFC for quick pairing, active noise cancellation, or app enhancing software. Despite that, its lower price point very much dictates its minimalist features set, which we don't mind at all.