Huawei TalkBand B2 Review
10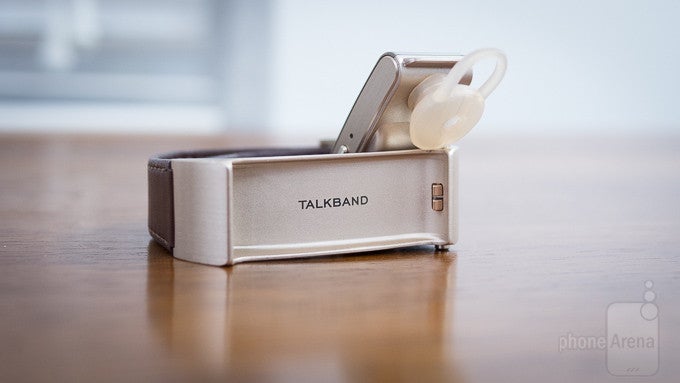 Introduction
Not waiting around for that full one-year product refresh cycle, Huawei hastily announced its second-generation Bluetooth headset/fitness tracker unit in the Huawei TalkBand B2 during its press conference at Mobile World Congress 2015. A drastic departure aesthetically from its predecessor, this year's version aims to be a vast improvement, naturally – while showing off its more premium, attractive looks. Design aside, it'll need to perform strongly in both fronts, the Bluetooth headset and fitness tracker sides, seeing that last year's model didn't quite live up to be a strong performer in either category.
Packaging contains:
Huawei TalkBand B2
microUSB cable
extra ear bud attachments
spare wrist strap
User's guide
Safety information
Design
A radical departure, the TalkBand B2's design commands attention thanks to its premium and stylish looks.
What a radical departure! Unlike last year's offering, which favored a sporty style, the new Huawei TalkBand B2 features a more premium looking design. Naturally, it's a 180-degree change that comes as a surprise, seeing that we thought they'd follow the sporty style with this one. Quite often, random people are fascinated by the look of the TalkBand B2, which in a way, shows that the design is undoubtedly stylish looking and fashionable.
Frankly, it looks more like a piece of jewelry than a fitness band of some sort – something that's more poignant with the gold edition of the TalkBand B2. Complementing the premium look is the adjustable leather strap, which is also what allows the actual unit to stay firmly onto our wrist when it's worn. Sure, it looks a lot thicker than some other comparable wearable fitness trackers, but there's certainly a higher degree of sophistication with this one. Well, if the flashy look of the gold version isn't your kind of thing, it's available in black and white too, for that conventional look.
In regards to it being a Bluetooth headset, it's still accompanied with that stylish attitude to command attention when it's worn. Unfortunately, we're not fans of its fit and feel. First and foremost, it requires some fiddling around in our ear for it to sit firmly still. And even though it's able to stay attached while walking, it's not something we'd recommend for rigorous activates – even biking because there's always that fear of it coming off.
And finally, even with its premium aesthetics, the TalkBand B2 is IP57 rated to offer dust and water resistance. With the latter, it's protected to withstand being submerged in up to 1 meter of water.
Display
Keeping its look uniform, the display blends discretely into the unit.
Just like its stark design, Huawei ditches the flexible OLED display of the TalkBand B1 and opts instead to outfit the TalkBand B2 with a smaller sized 0.73-inch 128 x 88 PMOLED display – and boy is it discrete! What's really impressive about the display here is how it blends into the unit's façade, as if it's not even there in the first place. Pressing the single button on the unit illuminates the display, which is visible in most conditions, with the exception of direct sunlight where it's too weak in luminance to see. Oh yeah, it's touch sensitive too, whereas it wasn't before – so we're able to scroll through the units various screens.
Specifically, we can swipe up/down to scroll through the main screen that displays the time & date, steps taken, calories burned, sleep total, and its workout mode. For the most part, it's responsive to all of our interactions. Besides its tough visibility under direct light, the POLED screen is a nice touch that accentuates the TalkBand B2's already beautiful design.
Recommended Stories