Huawei P10 Plus User Reviews
Back
Please note that each user review reflects the opinion of its respectful author and not of PhoneArena.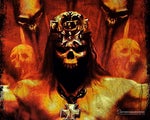 very recommended
c.y.a.n.i.d.e has owned it for less than 3 months before publishing this review
since I explained it all in the pros&cons section,I'm just gonna say that the best alternative to this beauty is the U11 that is if you worry more about water damage than drop damage or,the Nokia 8 wich is very similar to P10+ in many ways.and one last thing,in most lighting conditions,the photos from the rear camera are better than all phones introduced in H1 of 2017(or as good as the best of them) but the videos are not the best(though very good,especially in terms of audio rec).
BTW,I got the 128GB/6GB variant.
Build quality
Reception
Call quality
Internet
Multimedia
Camera
UI speed
Everyday usage
Text input
Display
Battery
c.y.a.n.i.d.e alternatives:
10 out of 10 people found this review helpful.
Report