Huawei Mate Xs 5G foldable phone review
5
We may earn a commission if you make a purchase from the links on this page.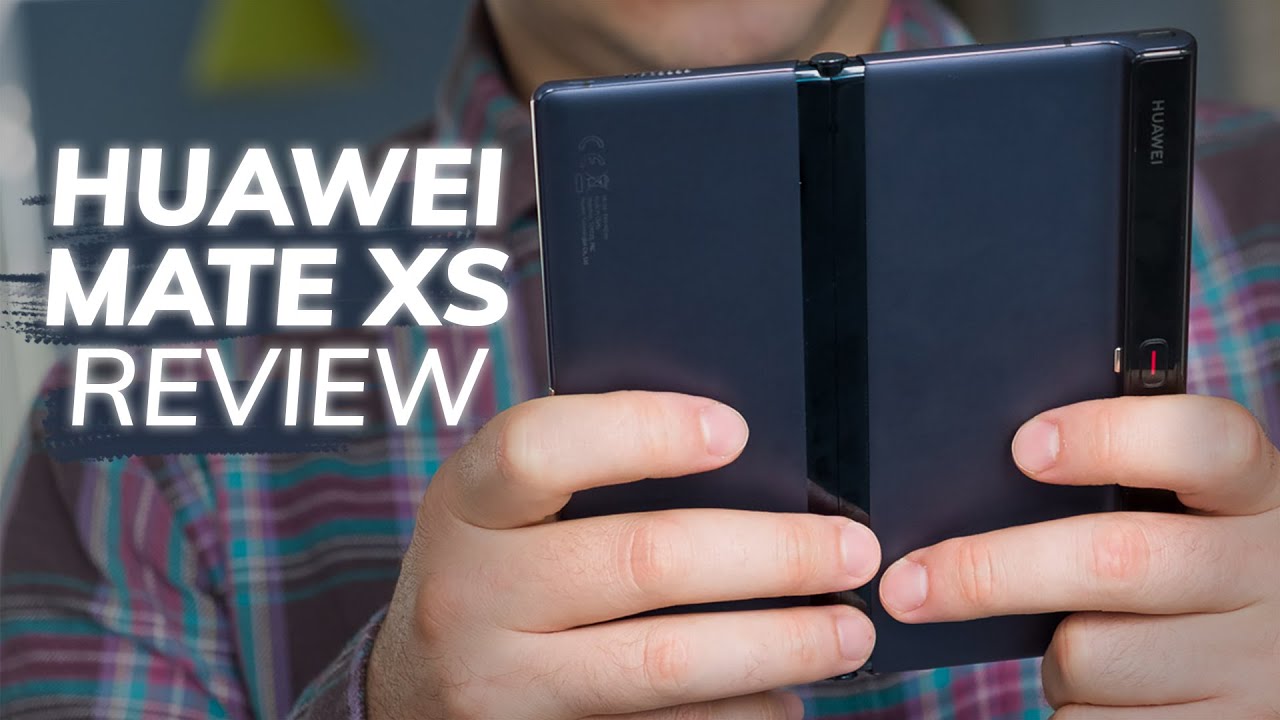 With its latest foldable handset, Huawei continues a strategy of practical innovation for solving major phone issues. Phone cameras not getting enough light to get decent pics at night? Develop a giant sensor with light-sensitive yellow pixels like on the
P40 Pro
series. Bendy phones of the 'in-folding' or clamshell type offering puny external displays, forcing you to open them all too often?
Use an 'out-folder' design to offer what foldable phones were supposed to - a big-screen phone for everyday tasks, and a small tablet when you need it. The practical innovation strategy execution is with varying success, but the ideas are solid, the manufacturer is trying, and now we get to see how what seems to be the best foldable phone concept is implemented in the Mate Xs.
Following the OG
Galaxy Fold
hinge fiasco, Huawei went back to the drawing board to upgrade its first foldable phone, the
Mate X
, even before it had the chance of release outside China. The upgrade comes in the form of the current
Mate Xs
that flaunts enhanced hinge and display cover, as well as boosted specs.
When it comes to design and hardware, we found the Mate Xs to be a stunner. A big 6"+ phone when closed, a veritable 8" tablet when opened - that's what foldable phones were supposed to bring, and Huawei still managed to keep things relatively thin and small. Performance is snappy, pictures and video are good, and the tailored-for-foldables interface has some interesting layout ideas.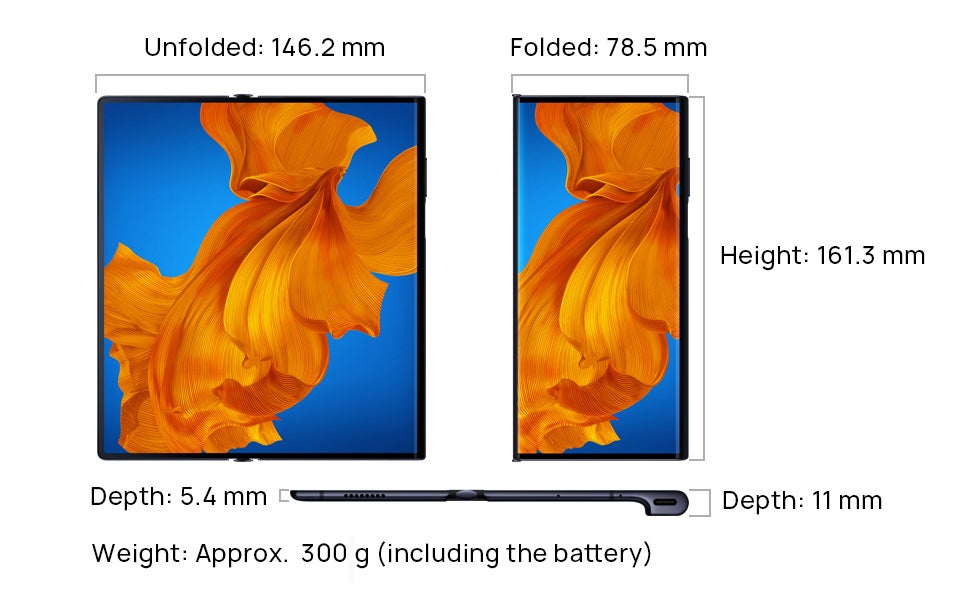 The Mate Xs is one lovable chunky monkey
There is some pretty amazing tech stuffed in what is the best folding phone released so far when it comes to specs and design practicality, but unfortunately you will only be able to import in the US, as Huawei is a persona non grata on this side of the pond for now. At the announced price of 2499 EUR, only the most dedicated fans would get one anyway. The Mate Xs is undeniably a unique head-turner, though, and if you are a proof of concept kind of guy or gal, you would thoroughly enjoy owning one.
We already had a hands-on chance to play with its "out-folding" design back in February, but now we can take it for a longer review spin, and share our impressions of this futuristic and expensive device. What's changed from the OG Mate X? Quite a lot, actually, here are the key Mate Xs specs and features:
Dimensions: 6.35 x 5.76 x 0.43" (161.3 x 146.2 x 11mm) open / 6.35 x 3.08 x 0.43" (161.3 x 78.3 x 11/5.4mm) closed
Display size(s): 8" 2480 x 2200 pixels when opened, 6.6" (front) or 6.4" (back) when closed
Memory: 8GB RAM/512GB storage
Processor and 5G connectivity: Kirin 990 with integrated Balong modem, global 8-band 5G support
Camera(s): 40MP (main) + 16MP (wide) + 8MP (telephoto) + ToF sensor
Battery and charging: 4500mAh, 65W charger
OS: EMUI 10.1 on AOSP Android 10 with App Gallery
Huawei Mate Xs display(s) and design
Chunky, brilliant 'out-folder' design
The 'out-folding' design delivers on the foldable phone promises better than the other form factors.
With the case bumper, this is one of the thickest and heaviest phones in a while.
The hinge is very sturdy but a bit creaky and hard to push completely open.
The screen 'bump' can be felt during swipe-typing but doesn't really detract much from the viewing experience.
The display is somewhat dim and prone to smudges but not scratches.
The side-mounted finger scanner is very fast and accurate to unlock.
The closed Mate Xs is shorter, slightly wider and thicker than the
Galaxy S20 Ultra
, but much heavier. The bumper case provided in the box additionally changes the ergonomics equation, and the Mate Xs becomes a bit too chubby and solid piece of machinery to lug around comfortably in a jeans pocket. The included bumper wrapper itself comes with adhesive plus installation guide, and is not meant to be something you can constantly slip on and off at will.
What's in the Mate Xs box:
Phone with protective film
Folding protective case w/ installation guide
Type-C digital headset
65W charger
3.3A Type-C Cable
The updated "Falcon Wing" hinge with zirconium-plated mechanism ensures durable operation, but perhaps precisely because it's made solid we found it relatively hard to push completely open after the initial press of the release button on the back. The hinge emits some noise upon opening if you listen for it, too, but so do those of the Galaxy Fold or Flip, the price of having a moving mechanical component below that soft display, it seems.
The sheer hinge tightness makes you think twice before applying rapid pressure to open the phone completely, and it's the first phone in years we had to peek into the manual for to ensure we are not messing something up and "opening it wrong."
After that initial pause, however, we were bending and unfurling the phone with less anxiety, and the muscle memory adjusted for the right amount of force both ways. The latch release button is a pretty cool idea that keeps the bendy screen reassuringly in place when not in full use for a tighter ensemble, or hurls it quickly in semi-open state when pressed.
The flexible 8" OLED display provided by BOE is now protected with a dual layer of optical transparent polyimide (PI)
like on the Motorola Razr
. Huawei didn't miss the chance to brag that the PI material is more expensive than gold, too, and is on record saying that foldable displays and R&D around bendy handsets are so expensive that the phone literally sells at cost.
Since people's biggest worry with the 'out-folding' design that has the bendy display facing the user at all times are drops, scuffs and scratches, we'll get this out of the way first. Huawei has addressed those fears, and the Mate Xs does have screen protection against scratches (no, we didn't try to peel it off), while the nature of the foldable BOE display presupposes durability against drops.
The panel is, after all, made with a plastic, not a glass substrate, and the multilayer covering is not glass as well, so there is less change for something to crack or split when dropped. The soft display cover smudges easily, though, so you'd have to wipe it more often than a glass oleophobic coating if you want a pristine state.
Still, Huawei warns that you can expect some elevation and wrinkling at the ridge in the middle but, apparently, that's the price to pay for unfurling the future, as the Galaxy Fold also has a similar warning in its manual. The slight bump when the phone is opened doesn't really detract from the viewing experience as much as we expected, and with time we even got so used to it that we forgot it's there except for the purpose of explaining it for this review. The only time we actually felt the ridge was when we were doing swipe typing in open state, before we split the keyboard for thumb operation which turned out to be more comfortable for the tablet-sized format.
The display's minimum brightness and its white balance presentation are excellent, but the screen leaves something to be desired outdoors as the peak brightness is about average. If you tap on the color chart below, you'll also see that the warm colors like the red are a bit off and saturated. We measured the screen in its default Natural mode, and there is a Vivid one that boosts significantly the saturation "punch" for some incredulous but jolly display colors.
Display measurements and quality
Huawei Mate Xs software interface and performance
Square displays are a joy for reading and Instagram, curse with YouTube
Apps that have tablet versions switch to the productive tablet layout when the Mate Xs is opened.
The stock foldable interface only covers the basics in split-screen functionality.
Google apps can be side-loaded or alternatives found, but apps that probe for Google services won't function well, including some games and payment.
The squarish aspect ratio of the opened display means you very rarely use the full screen during video playback.
The Mate Xs interface is Huawei's latest EMUI 10.01 plastered on top of AOSP Android 10 with App Gallery for downloading software. Transferring all your apps from another phone is a breeze with the company's Phone Clone app which also moves most of your settings like alarms and even the home screen layout if it is another EMUI handset.
We already delved into this setup in depth for
our P40 Pro review
, and you can refer to that writeup if you are wondering how would life look like without Google's services integration, if you don't want to resort to underground ways to certify the phone (yes, those exist). In a nutshell, you can use an app aggregator like APKPure as a Play Store replacement, then download Maps or Chrome if needed, or use the HERE maps that come with the Mate Xs and offer countrywide offline maps.
The big issue is with payment or banking apps that require Google Pay or other service-related checks to work properly, and Huawei is trying to address those by entering separate partnerships like it did with the popular fintech Revolut recently. As for games, some of those run Google checks as well, especially if there are in-app purchases involved.
Multi-tasking on the Huawei Mate Xs
What we were more interested in was the tailored-for-foldables interface components, and how has Huawei addressed the usability challenges and advantages that stem from the dynamic layout. First off, when closed, the phone is a hearty 6.6" monkey - no notch, no punch-hole, no nothing, just screen.
Thus, if a 6.6-incher is enough for you as a daily driver, you don't even need to open the Mate Xs. The rear 6.4" display part kicks in when, say, you want to take selfie, as the camera kit sits right next to it. There is a rudimentary always-on display setting as well that can show time/date and notification on the screens at all times.
Push the button to release the far end of the screen, open it straight, and the interface sprawls over a vast 8" real estate akin more to a small tablet rather than a phone. The interface scales accordingly, and you don't have to do anything but set the keyboard in one of the many modes - split, one-handed, or floating - that you feel most comfortable.
If you need split-screen multitasking, there is Huawei's Multi-window mode when you reach the bezel for a back gesture but hold your thumb a bit. A strip menu with app shortcuts appears, and you can throw any combo of browsers, maps, calculators, messaging apps, etc., in a side-by-side or floating views.
In fact, there is only one dedicated setting in the display menu that specifically refers to the foldable display, listing which apps are scaled for full screen, and which you can force to be. In the latter category we only found YouTube Vanced. The settings menus immediately go into a split-screen format, and apps that support a tablet layout switch to that, too, leaving, say, the YouTube video on the left, and comments or suggested vids on the right.
Video playback, however, is the biggest gripe we have with the otherwise giant unfurled Mate Xs display. Since most of them are shot in the 16:9 format, and the 8:7.1 screen is almost square when opened, there are thick black strips above and below the video, defeating the purpose of having an 8-incher. Ditto for some pictures in the gallery but at least you can zoom those in. Needless to say, you can get a third-party player like MX that allows you to stretch and fill the display, but overall the square format is a rather squishy one to watch videos in.
Needless to say, browsing Instagram with its odd square photos and videos is unbridled joy on the large screen, but other than that and browsing the web or reading a document, the 8-incher feels a tad underutilized for media consumption.
The 7nm Kirin 990 chipset underbenches Snapdragon 865 or the A13 a bit, but is power-efficient, comes with integrated multiband 5G modem, and the 8GB RAM suffice for anything you might want to do with the handset, while the dual SIM tray offers your choice of 5G/4G/memory card combo.
Huawei Mate Xs camera and audio
Versatile camera kit does well in most situations.
Excellent selfies taken with the main camera.
Colors from the main camera are a bit subdued as is typical for RYYB pixel sensors.
The 3x optical/5x hybrid zoom photos are clear and with pleasing colors.
The ultrawide angle camera distorts the edges a bit too much.
4K video is an option but 1080p 16:9 is recommended.
Continuous autofocus works great.
The mics record very good audio and noise-reduction improves call quality.
The earpiece serves as a second speaker, but stereo sound is only available in landscape mode.
The phone sports a rather respectable camera kit, with a large 40MP main sensor, a 16MP camera with ultrawide angle lens for group photos or landscapes, and an 8MP telephoto camera with 3x optical zoom, not to mention the depth-sensing time-of-flight unit. The main sensor sports Huawei's movel RYYB yellow pixel arrangement that is supposed to soak in more photons than the standard one with green pixels.
The camera app has the typical Huawei modes and features, such as Portrait, Night mode, Panorama, and a manual mode that allows you to shoot in the full 40MP resolution, even in RAW format. When you tap the selfie camera icon, the phone prompts you to flip it over, as the selfie camera kit is actually the main camera kit - one advantage of Huawei's ingenious Mate Xs design, so you can have prettier than usual self-portraits.
The camera samples came out well, with good dynamic range coverage and plenty of detail. The main camera produces slightly warmer, yellowish colors compared to shooting with the 16MP wide or 8MP telephoto cameras, and its hues seem a bit washed out.
In aim-and-shoot mode the exposure balance is skewed towards getting the bright sky or light source right, sometimes leaving the actual object a smidgen darker than it should be, but you can remedy this by tapping to focus on your object of attention first.
As can be expected given that we are shooting with the main camera kit, selfies and own portraits come out pretty great. Be advised that the phone defaults in portrait mode when you tap on the selfie camera icon, so you'd have to then choose the Photo mode if you don't want background blur.
The Kirin 990 chipset can deal with 4K video recording, but Huawei's recommended format in the camera app is the YouTube-friendly Full HD in the regular 16:9 aspect ratio. The colors are vibrant, dynamic range good, and the video stabilization works well. In 4K mode we did notice a few skipped frames here and there, though, while continuous autofocus works admirably in all modes.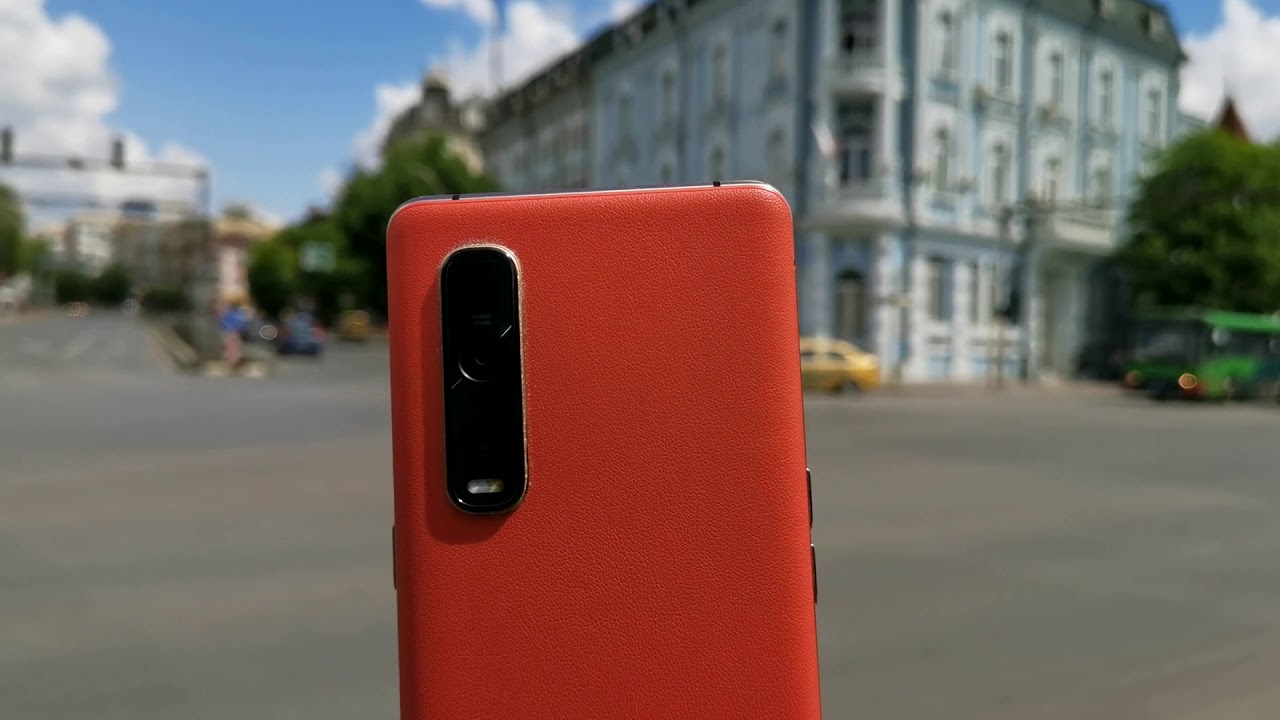 Getting to the audio recording and playback part, we have to mention the mic and speaker performance of the Mate Xs, and, while the former perform very well, the latter are just average.
We could relay our voice loud and clear to our conversation partners thanks to the multiple mics scattered around the bezels that weed out ambient noise when talking. The earpiece, on the other hand, is strong enough for a conversation but when serving as a second speaker in addition to the large main haut-parleur at the bottom, the resulting output is of about average in quality, albeit sufficient in strength.
If you want the speakers to work in tandem as in stereo mode, that would only be possible in landscape, not portrait mode when both the speaker and the earpiece function as one loudmouth. For a phone that prides on its media consumption prowess, Huawei could've tacked one more dedicated speaker to avoid having to use the earpiece.
Huawei Mate Xs battery life and charging speeds
Very good battery life that drops precipitously when browsing or gaming on the fully unfurled display.
Fast charging tops off the Mate Xs to 80% in half an hour, full charge takes about an hour.
A 65W Power Delivery brick and cable in the box can charge some laptops even.
The frugal 7nm chipset and the 2480 x 1148 display resolution when closed presuppose a very good battery life out of the two 2250 mAh battery packs. Yes, two, with a cumulative capacity of 4500mAh which is enough to get you through the day and half of the next one, unless you are browsing or gaming for many hours оn the large, 8" 2480 x 2200 pixels display mode. Seriously, those two activities performed on the unfurled display are real battery hogs.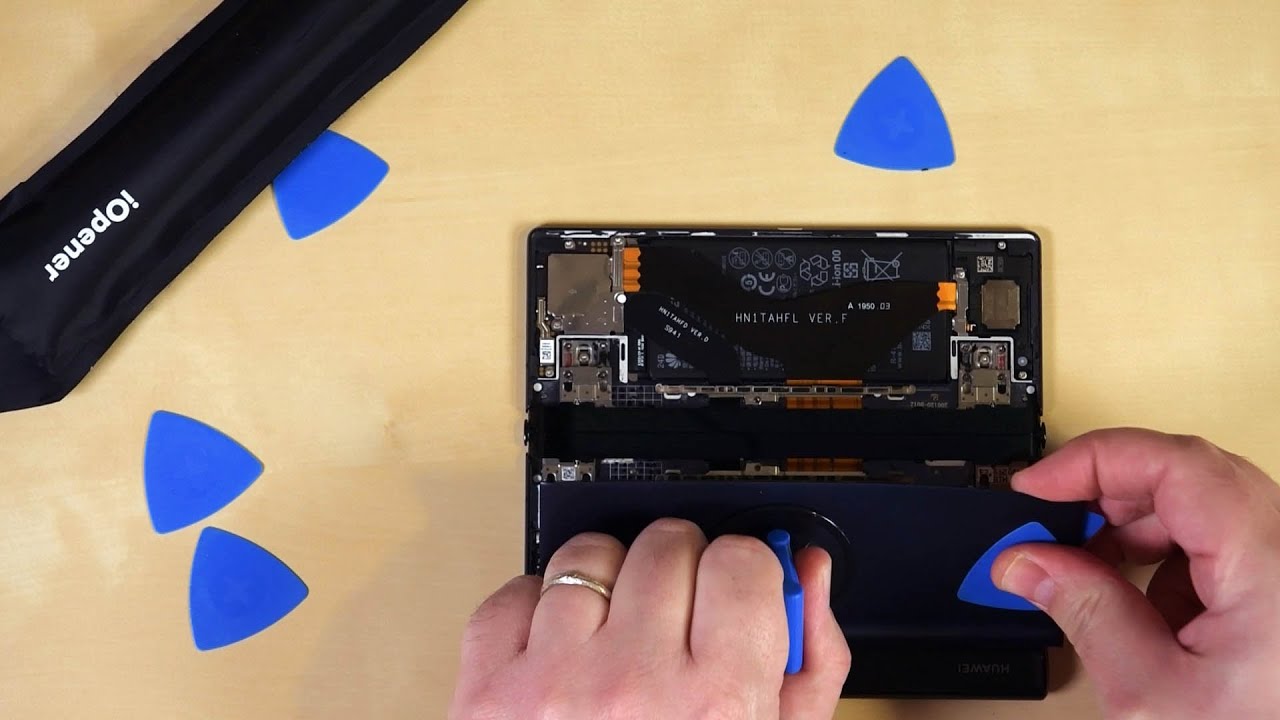 The 3.3A-rated type-C cable in the box can deliver the full 65W USB-C PD output that the charger in the box is capable of, although the phone itself charges with a 55W maximum. With such a cable and charger you can even top off some laptops so kudos to Huawei for throwing a capable USB-C PD system in the Mate Xs box.
You can top up the batteries in about an hour which is right up there with the best results, except for phones like the
Oppo Find X2 Pro
that can take
the full 65W advantage
. Still, half an hour of charging will get you to the admirable 80% point if you are in a hurry.
Huawei Mate Xs charging speeds:
15 minutes: 41%
30 minutes: 80%
59 minutes: 100%
Recommended Stories