HTC Desire 650 Review
12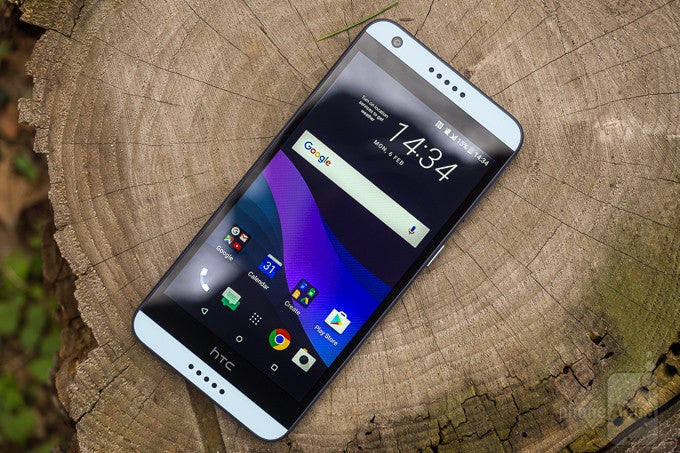 Introduction
Today, sub-$200 phones aren't what they used to be, and HTC is proving the point with the good looking, two-tone
Desire 650
. A successor to the 630, the new entry level device comes with HTC staples like front BoomSound speakers and "hi-res" audio. It also takes an interesting design twist with a half-smooth, half-groove rear cover, but does what's under the hood perform well enough to warrant a purchase? Let's find out...
Design
The BoomSound set makes the Desire 650 a bit big for a 5-incher
The Desire 650 exhibits a very HTC-compliant design, with five enormous front openings in the top and bottom bezel indicating there are BoomSound speakers there, and a huge camera lens circle on the back. It is made entirely of plastic, yet is not particularly light or compact for a 5-incher, on account of the sizable top and bottom bezels housing the BoomSound set. The soft-touch rear is grooved at the lower half for better traction and a more interesting look.
Inserting a SIM card, or swapping your microSD when full are easy actions to do on the Desire 650, as there is simply a flap on the left covering both slots, and it is easy to pry open. We liked that the SIM card is hot swappable, so you don't need to switch off the phone to change it (looking at you, Sony), and the Desire 650 automatically picks the carrier settings and sets the language according to the area.
Display
You get what you pay for with the Desire 650's display, which sports credible colors, but is dim and reflective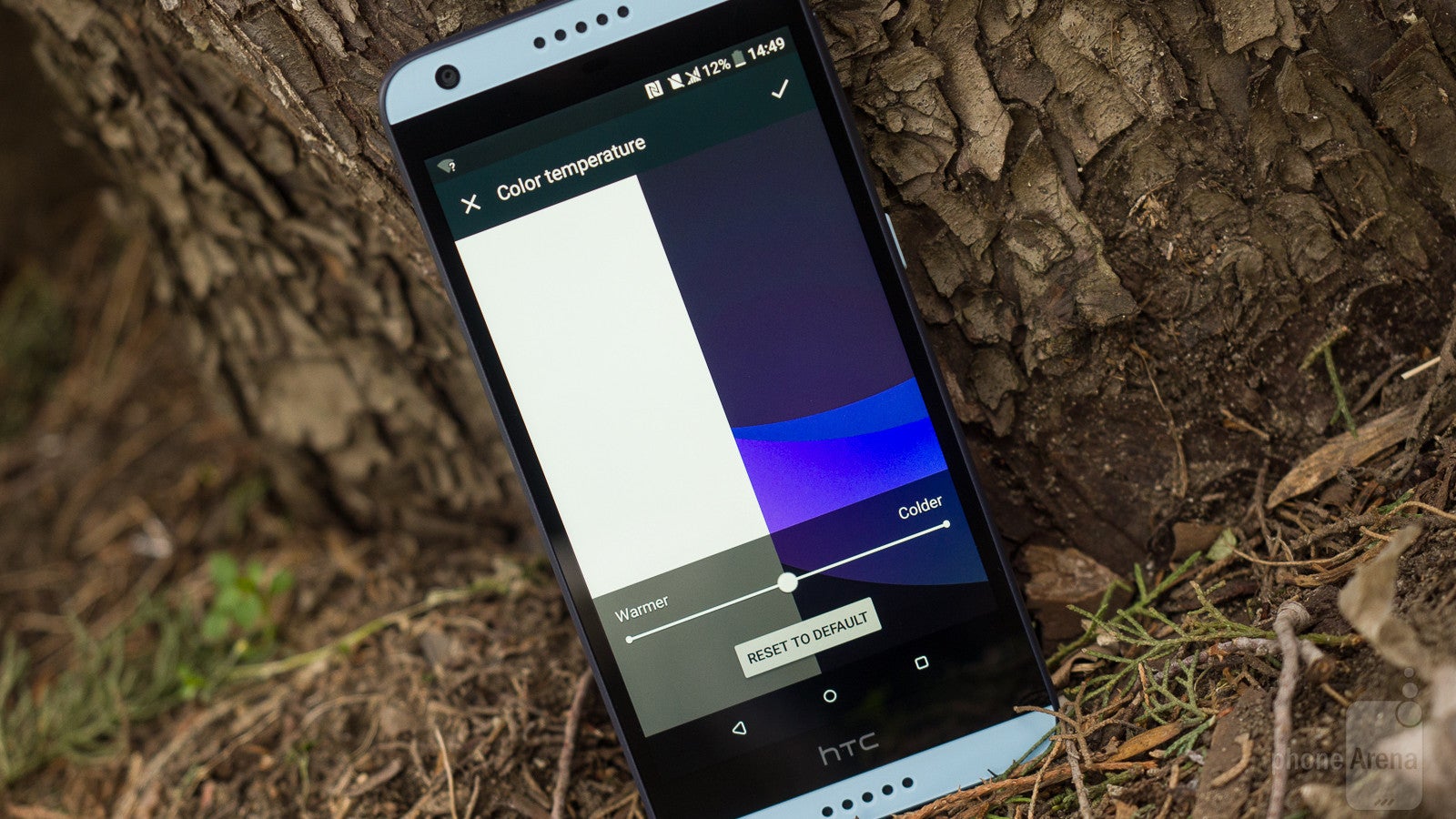 A 720 x 1280 pixels resolution screen is all you get with the Desire 650, which isn't surprising given the phone's price point, and at a 5" diagonal returns good enough pixel density for most tasks. The LCD display offers fairly credible color presentation that doesn't venture to the cold or warm side too much.
It is rather dim for today's LCD standards, though, at barely 368 nits of peak brightness, and pretty reflective, so outdoor visibility under direct sunlight is a bit of a struggle. At 12 nits minimum brightness it is hardly comfortable to read on at night, too. The viewing angles also don't impress, as contrast and color shift significantly when the phone gets tilted, and reflections abound.
Display measurements and quality