Diesel On Axial Review
We may earn a commission if you make a purchase from the links on this page.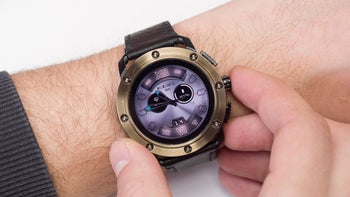 Summary
A relatively big smartwatch with bold looks, the Axial wants to shake off the "geeky" vibe of smartwatches and look like a modern timepiece. Its rather obnoxious watchfaces hold it back from achieving that, but at least there is a custom face maker, which gives you some control over the crazyness.
It's a Fossil Gen 5 watch through and through, which means you get a Wear OS experience with a couple of custom apps on top, 1-day battery life when using all features, and a built-in speaker, which works for phone calls even if you are on an iPhone.
At $350, it's a bit more expensive than your regular Samsung Galaxy Watch. Is it better value, though? Yeah, if you are getting it for the looks or brand.
Design and Display
The Diesel On Axial is a bold-looking smartwatch looking to rival the masculinity of Samsung's Galaxy Watch. Still, it manages to stay a smidgen more compact, so the Axial can look good even on medium-sized wrists.
Most of the pre-loaded watchfaces match that bold look with an in-your-face "look at me" attitude. Neon lights, moving animations, big dials — you'd be hard pressed to find a watch face that's "understated". Thankfully, there's a custom watchface maker, which will let you to tone it down a bit, if you prefer a cleaner style.
It comes with a soft and comfy leather strap, which you might want to replace if you are going to be using the watch for fitness tracking. Though, everything about its design suggests that it's not meant for the jogging lifestyle.
The hardware buttons and crown on the side of the watch are big and easy to operate, with bold ridges that ensure instant feedback for your fingers.
Software and performance
The Axial is powered by Qualcomm's Snapdragon Wear 3100 chip and it seems like it can't keep up with all of the watch's demands (that or the software needs more work). While it runs mostly fine in daily operation, you will notice stutters or slow app launches from time to time. What's more absurd is that Diesel On's stock animated watchface (the one that's supposed to greet you and wow you first) will slow the watch to a halt and its animations would be choppy and frankly annoying to look at, instead of an impressive feat to enjoy.
Other than that, we have the typical Wear OS interface with Google Fit pre-installed and a ring witdget to fill as we excercise. There are a couple more apps provided by Diesel On, like the Diesel T-On-I, which is basically an "alternate notifications" bot. It'll just send you homorous / motivational notifications from time to time. The humor is often of the "Hey, fellow kids" variety, but it did give me a chuckle once or twice.
The watch does have a GPS of its own, but you'd be better off relying on your phone for that. The Axial's chip doesn't seem to be great at distance tracking, so going out jogging with just the watch and expecting an accurate track of your run might be a bit optimistic.
Battery life
While the battery life won't be blowing you away, the Diesel On Axial can definitely last you a day. There are even different battery profiles you can dive into to extend that period — with scheduled Bluetooth activation times, sound, Wi-Fi, and location toggles, and other tidbits that you can tweak, the watch promises to take you through a weekend. In our experience, that's an optimistic statement.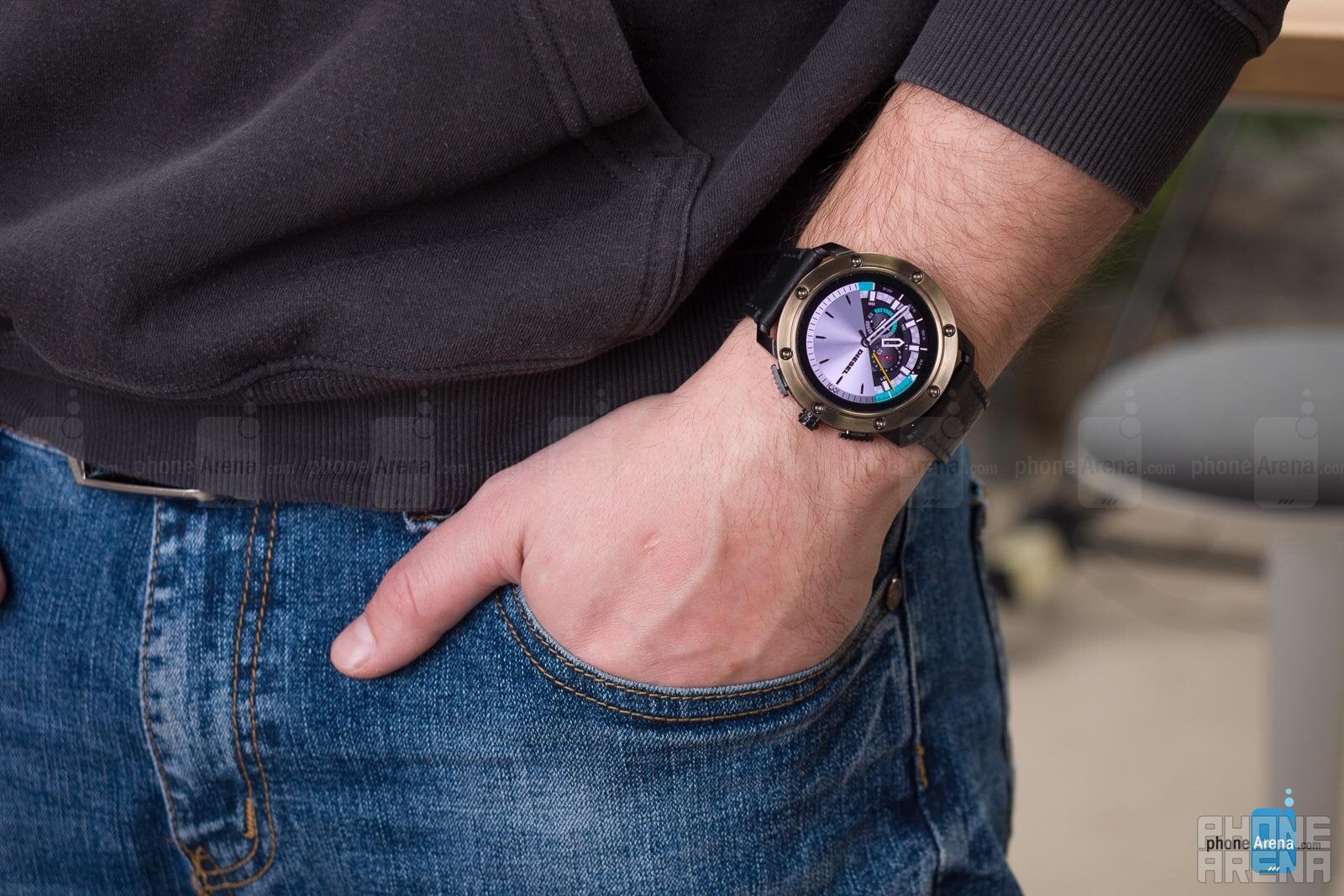 Recommended Stories