Cobra AirWave Mini Review
1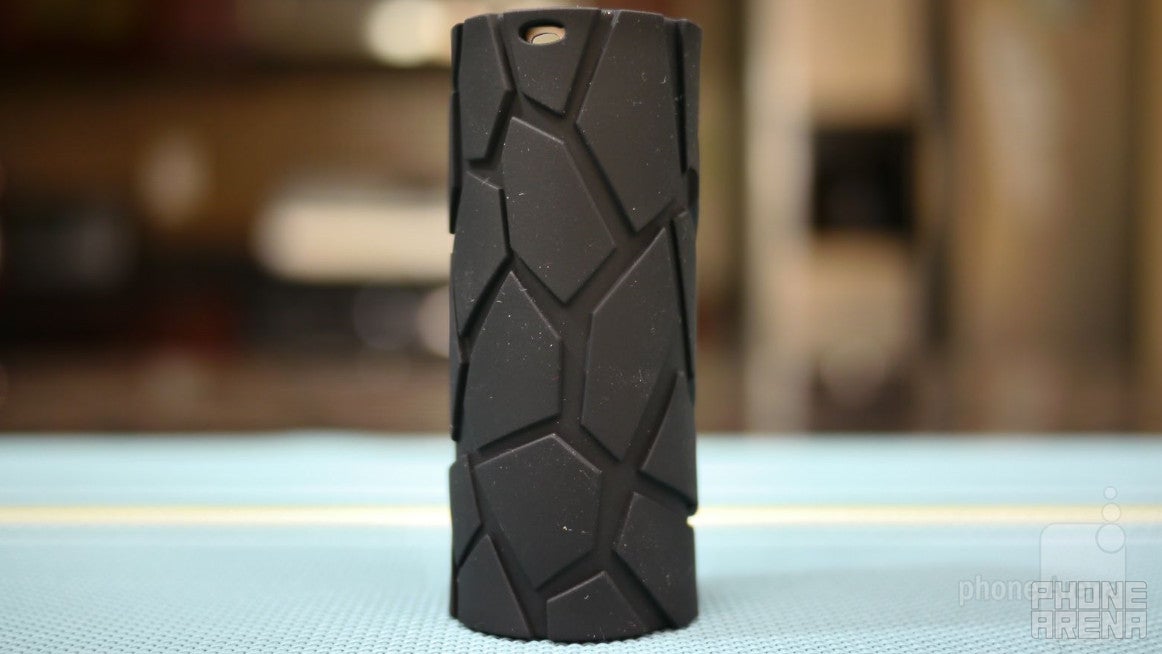 We know them best for their line of radar detectors, but as we've seen already, Cobra has been looking outside the box for expansion. Yes, they delivered several handy smartphone-connected radar detectors for the car, but low and behold, they're also in the business of producing portable Bluetooth speakers. The first one we're seeing here, the Cobra AirWave Mini, is an ultra-compact speaker that has a sprinkling of ruggedness attached to its construction.
Looking at renders and still online of the Cobra AirWave Mini, we were expecting to find something larger in size. Rather, what we're somewhat shocked about upon checking it out is how diminutive in size it really is – like those stock photos don't do justice in sizing it up in real life! Okay, so we let its small size slowly soak in. After a while, we come to appreciate that its quaint stature has its advantages. Specifically, it's something that doesn't occupy a whole lot of space, making it super easy for travel.
Sporting a rubberized exterior, this cylindrical shaped speaker definitely has a rugged aspect to its design. In fact, it's mentioned to provide shock, dust, and water resistance. However, don't think for a moment that this is meant for submersion, since its IPX5 certification permits it to be protected from splashes. On one end of the speaker, we have its speaker grill, which flaunts the Cobra logo. Meanwhile on the other end, we have buttons for its power and volume controls – with a protective cover for its microUSB port. There's also a microphone and opening on the speaker to allow us to tether it to something.
Pairing it is a simple process, mainly because it's automatically placed into pairing mode upon startup. Due to its size, we were a bit skeptical about its quality. Of course, our feelings are affirmed the moment we start playing a song. Quite simply, its quality is disappointing, but then again, we didn't think this one would be a stronger performer. The volume output is enough to occupy a small space, but not something that fill a room. Beyond the weak output, its quality is distorted and lacks clarity – so the entire thing comes out as flat.
So how much will it cost you to pick up the Cobra AirWave Mini? Shockingly, it's normally priced at $49.95 online, but it happens to be on "
sale
" for $39.95. Heck, even the sale price seems stiff in comparison to some of the other sub $30 Bluetooth speakers we've checked out in the past. Cobra needs to do a lot of research and development if they intend on having a meaningful presence in this particular space, just because this offering is just lacking on so many levels.
Portable Bluetooth Speaker Reviews
Recommended Stories