AT&T LG G Flex Review
23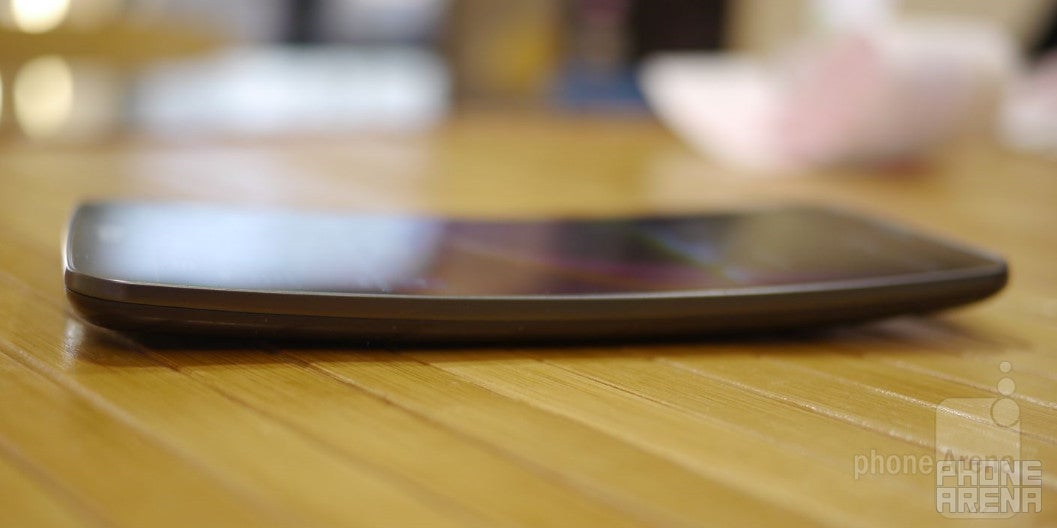 US consumers can rejoice knowing that the LG G Flex is about to make a splash stateside, where it'll no doubt give hungry smartphone shoppers something to drool about – thanks in part to its many innovative qualities. Several carriers have made an announcement regarding the upcoming availability of the phone in question, but we've recently acquired the one that's bound for AT&T, where it'll be sold for $299.99 on-contract for those who pick up a pre-order right now. Conversely, its outright pricing is set at a wallet crunching $694.99, which is hard to swallow, but still better than forking over the ungodlier amount attached to importing the international model.
Visually, the only difference with this version from the international one we reviewed not too long ago is the distinctive AT&T logo that's perched right below the camera in the rear of the handset. Besides that, AT&T's variant is pretty much intact, as it's flaunting the same size, dimensions, weight, and design characteristics. Of course, its main hallmarks include its flexible 6-inch 720p P-OLED display, soft resin coated plastic casing, and almost indestructible construction. It bends, it flexes. Therefore, when when pressure is applied to the smartphone, it doesn't incur a ton of damage like most phones – easily withstanding most drops as well, with no harm to the screen whatsoever.
Under the hood, it's powered by the same quad-core 2.2GHz Qualcomm Snapdragon 800 processor coupled with 2GB of RAM, the Adreno 330 GPU, and a healthy 32GB of storage. With that arsenal in tow, it's no surprise that it's super snappy with its overall performance. As for the software, that's the other area where we see a difference too, since it's bloated with AT&T's usual assortment of apps – plus several other third party ones. Sadly though, the cool packaging used by the international model has been dropped, replaced instead by the generic AT&T packaging. Furthermore, AT&T's model doesn't have stereo headphones included with the box.
Here in the US, the arrival of the LG G Flex might not be greeted with a whole lot of noise – mainly because of what Mobile World Congress has in store come next month in Barcelona. Naturally, it's currently going to compete against some of the other notable phablets in the space, like the Samsung Galaxy Note 3, HTC One max, Nokia Lumia 1520, and much more. For the price, it's worth checking out because it's not too often you'll find a smartphone with a flexible display in it, as well as a self-healing property with its rear casing. However, we're bound to hear about some next-generation devices as we inch closer to MWC – so that's something worth keeping in mind.
READ OUR FULL LG G FLEX REVIEW HERE!
Recommended Stories