WhatsApp has a Newsletter feature in the works
4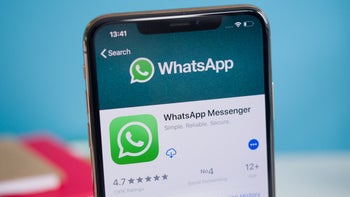 WhatsApp has been working on a plethora of cool features recently, and many new features and features under development get regularly discovered in beta versions of the popular chat app. The latest report from WABetaInfo on features in the works for the app tells us that the company is now working on a newsletters feature.
WhatsApp working on a Newsletter feature
The folks at WABetaInfo have discovered references to the useful feature in beta 2.23.5.3 for iOS. It is unclear whether the feature will be called "Newsletter", it could very well be a codename for the feature as well, so do keep that in mind.
As you might imagine judging by the name (or codename) of said feature, it will be used for broadcasting information. You will be able to receive useful updates from groups, local officials, sports teams, or other organizations.
This new feature is likely going to be an extension of the Communities feature - another useful social feature that allows up to 10 groups to be linked together.
The Newsletter feature seems to be a "separate and optional" section of the app, and it is said to be apart from standard chats and groups. So far, there's no preview of where the feature will be situated on the app. Understandably, newsletters won't be end-to-end encrypted (they are intended for a very large group of recipients).
You will be able to search for Newsletters you will like to follow using handles. You will be in control of who you follow, and others won't be able to see who you're following - all in all, it seems Newsletters won't pivot to a public social network and they will remain a personal space. To protect your privacy, WhatsApp will mask and hide the phone numbers of users who create or subscribe to a newsletter.
It is still quite early to say when this feature will show up in an official WhatsApp release. Also, we don't currently have more details about it, but when we know more, we'll make sure to let you know, so stay tuned!