WhatsApp reportedly topped Facebook to become world's most popular mobile app recently
6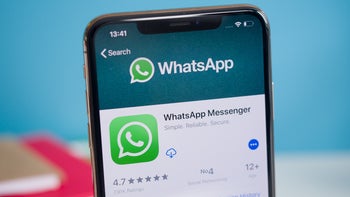 Did you know that Facebook owns the hugely popular WhatsApp messaging platform in addition to Instagram? If you did, you might have been surprised to find out a few months back
you're actually in the minority
.
Meanwhile, if you live in the US, you'll be outright shocked to hear WhatsApp has recently surpassed the core app of its parent company in terms of global popularity. According to the latest annual
"State of Mobile" report compiled by research firm App Annie
(
via VentureBeat
), WhatsApp's monthly active users topped Facebook's same key metric for the first time ever in September 2018.

Since then, the infamous industry-leading social network was apparently incapable of regaining its dominant position on the world's mobile devices, although the gap between WhatsApp and Facebook is currently unspecified.

Mark Zuckerberg used to love to flaunt the numbers and individual achievements of each social product under Facebook's umbrella, but curiously enough, those statements have grown vaguer over the past couple of years.

Officially, WhatsApp had 1.5 billion monthly active users around the world early last year, while Facebook reached the 2 billion milestone back in 2017. But even though the latter service is increasingly focused on mobile, its tally still includes many desktop-only users.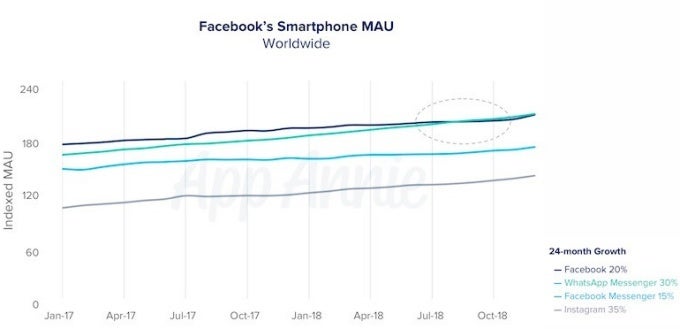 Overall, Facebook managed to beat WhatsApp in terms of the average monthly number of active mobile users in 2018, but given the two's recent growth rates, the new leader as of September should be able to easily consolidate its first position this year.
Stateside, WhatsApp continues to struggle with wide-scale adoption, not ranking among the country's top ten mobile apps of 2018. Unsurprisingly, Facebook and Facebook Messenger ruled the year's US popularity charts, confirming Mark Zuckerberg is on top of the world, despite the countless
privacy scandals
his social media juggernaut
has been embroiled in lately
.