Crowdsourced navigation app Waze blamed for creating traffic jams on side streets
10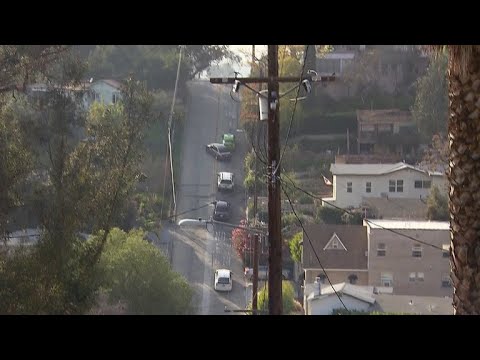 While the highways in L.A. are notorious for creating huge bumper-to-bumper traffic jams, residents of the city are beginning to find local roads filled with cars, all heading in the same direction. As a result, usually less traveled roads like Baxter Street, one of the steepest streets in the U.S., is also filled with traffic. Most drivers aren't used to the street's roller coaster like grade, (at 30%, it's steeper than most streets in San Francisco) and this has led to the occurrence of numerous accidents.
L.A. residents like Jeff Hartman blame navigation apps in general, and Waze in particular. The crowdsourced
Waze was purchased by Google in June, 2013 for over $1 billion dollars
. The big problem that commuters in L.A. have with navigation apps, including Google Maps, is that the traffic jams on the main arteries are forcing them to give drivers alternate directions. But when every one behind the wheel is given the same detour, the detour becomes as mobbed as the regular route.
And that brings us back to Baxter Street and Mr. Hartman, who happens to live there. Because of the heavy traffic on the street, cars at the top of the hill can't see the road in front of them. As a result, several drivers have ended up losing control of their cars. As one of Hartman's neighbors said, "They took out my trellis, my retaining wall, my picket fence…it looked like a plane crashed through my front yard." Those living on Baxter Street say that Waze needs to prepare drivers better for the roller coaster-like terrain of the street.
All over the country, drivers are finding that navigation apps are creating issues on roads not designed for heavy traffic. Consider the words of Leonia, New Jersey police chief Tom Rowe. "People will do whatever the app tells them to and it's scary sometimes," Rowe said. The city has since restricted the use of side streets to residents only, which has forced Waze to remove the side streets in the city from the app. That also might be the solution that L.A. imposes on Baxter Street. Other possible solutions include making it a one-way street or preventing drivers from making some turns.
source:
CBS
Recommended Stories