Vote now: Which upcoming smartphone technology are you most excited about?
8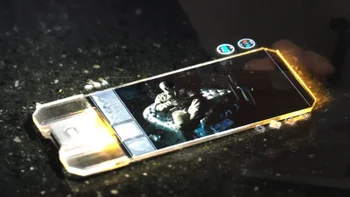 Smartphones are an amazing piece of technology, and if someone had told me ten years ago that we would have under-display fingerprint scanners and real-time translation features on our phones, I simply wouldn't have believed it.
And yet, here we are, flipping our flexible-display phones open and letting them scan our face or take our fingerprint to make our day-to-day life easier (well, in the end, that's the goal, right?). Just a couple of decades ago, computers were the fastest-moving technology, and now that niche is firmly occupied by smartphones. And it makes sense; they are tiny portable computers, after all, with some added call capabilities that people use ever more rarely.
The future of the phone - crazy concepts that will blow your mind
So, what will be the next big thing in smartphone technology? Foldable devices are becoming more widespread, but they're still far from mainstream, and their long-term success is still unclear. We saw some interesting under-display camera solutions meant to achieve that elusive all-screen experience. Maybe retina scans will become "the thing" in the near future, not only for security purposes but also health-related ones.
The batteries are holding us back big time, and maybe the next big breakthrough will be in that area. How about smartphones that last 10 days on a single charge? Solid state batteries promise some of that, and there are far out prototypes using graphene, crystals, etc.
Vote for the future technology that you think will become the next big thing in mobile. These are just some examples, and we're sure to miss one or two, so share your thoughts and ideas in the comments as well.