Verizon adds limitless free screen repairs to its device protection plan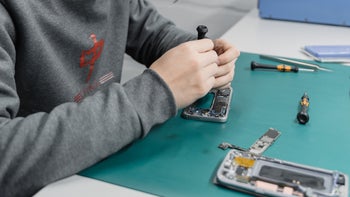 We take our phones literally everywhere, which makes it only natural that we finally manage to break them somehow at some point. That is where device protection plans come in play, and
Verizon
just its Mobile Protect insurance program a much more appealing service to sign up for.
For a limited time, between February 13 through April 13, 2023, the U.S. wireless carrier is opening up the enrollment for its device insurance program. Now, usually, customers have a total of 30 days after purchasing a new device to then sign up for insurance, however, during this time slot even those that have missed out to protect their phone can enroll. (
via 9to5Mac
)
This is not the only good news, though, as the company has announced that it is making its protection plan even sweeter by adding a $0 deductible on unlimited screen repairs, coming on 27th of April to those who have signed up. Additionally, the maximum deductible for replacing your phone in case of unrepairable damage will be lowered to just $99, down from $249.
How to sign up for Verizon Mobile Protect
If the changes Verizon is bringing to its mobile insurance program are making you consider taking up that open enrollment, then you just have to go to your online account via the MyVerizon application on your phone. Alternatively, you can go to a Verizon store and talk with an employee to take through the process.
Keep in mind that in order to enroll for Verizon Mobile Protect your devices have to be void of any defects, undamaged, and completely functional for you to be eligible for the program. Of course, it goes without saying, but your device needs to be purchased from Verizon too. If that's the case, you get access to same-day delivery of replacement phones while yours is being fixed, your usual digital security/privacy tools, and more.