Verizon is rolling out a new kid-friendly smartwatch with a surprising amount of power and a camera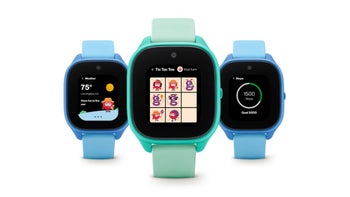 While children-oriented smartwatches are still obviously not as popular as... general-purpose smartwatches for grown-ups, the niche is clearly getting larger and stronger, possibly
in anticipation of a big move from Apple
aimed at further strengthening
its industry supremacy
.
Until that happens, American parents looking to introduce their kids to the ever-evolving world of wearable technology in complete safety can opt for a device from a market veteran like Fitbit and Garmin or something with a little less brand recognition sold directly by the nation's top mobile network operators.
The
hot new Gizmo Watch 3
is of course part of the latter category, going official ahead of the formal CES 2023 start and an exclusive
Verizon
debut, both of which are scheduled for this Thursday, January 5.
How much power does a child really need?
Compared to the carrier-agnostic
Garmin Bounce
, this thing has at least a couple of very clear advantages (on paper), including a front-facing camera for photos, video calls, and video messages and a Snapdragon Wear 4100 processor under the hood.
The latter is not quite Qualcomm's latest and greatest wearable "platform", but it's a
massive
improvement over the Snapdragon Wear 2500 SoC powering the Gizmo Watch 2. For those keeping track of this stuff at home, the Wear 4100 is found inside the likes of Mobvoi's Ticwatch E3 and Pro 3 GPS, delivering the kind of raw speed you wouldn't normally expect from a "basic" kids' smartwatch.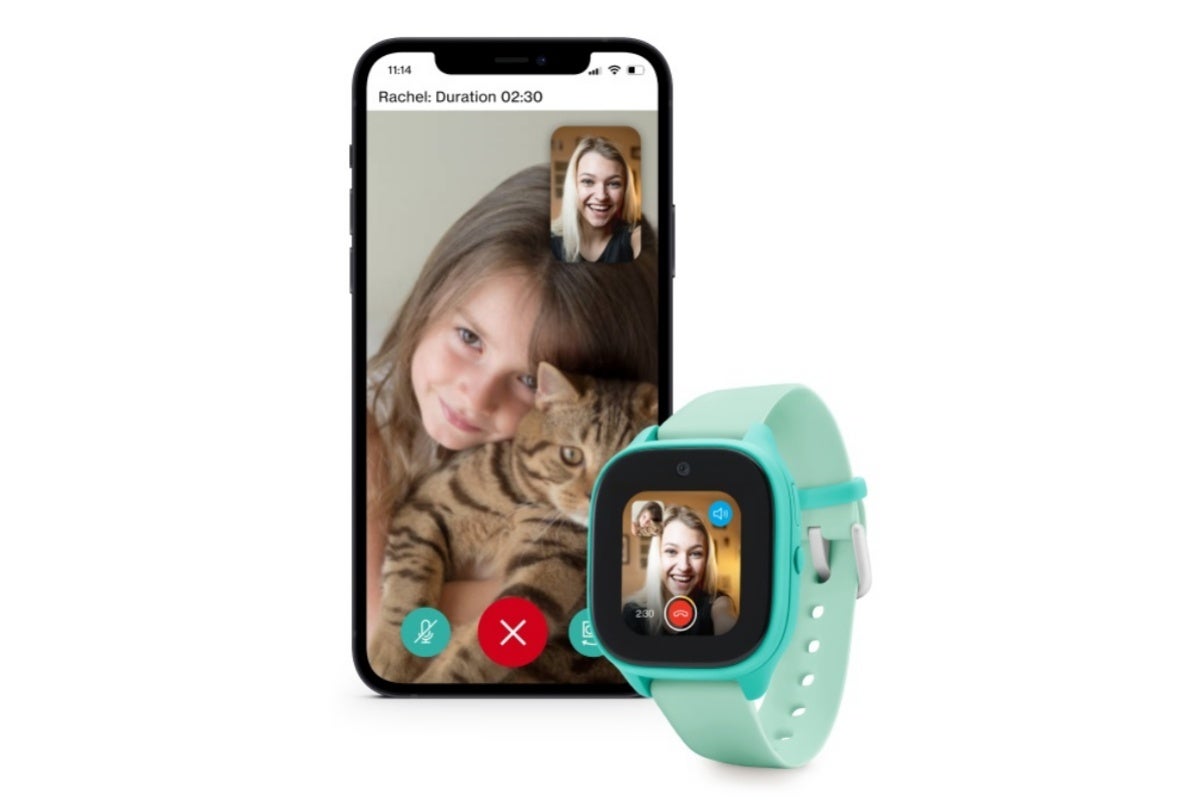 Then again, because the Gizmo Watch 3 can't really do most of the things an Apple Watch or Samsung Galaxy Watch are easily capable of, Big Red is primarily highlighting the crucial battery life upgrades enabled by this newer Snapdragon chip.
You're apparently looking at 80 percent more talk time and 20 percent more standby time than what the Gizmo Watch 2 offers, although no actual numbers are mentioned anywhere in Verizon's latest press release.
What this does mention are a host of other enhancements over the Gizmo Watch 3's predecessor, like the doubling of "Trusted Contacts" supported, the expansion of "safe zones", as well as the addition of new watch face designs, games, and believe it or not, Bluetooth connectivity.
Great price, solid features
Overall, this definitely feels like a more well-rounded package than T-Mobile's SyncUP Kids Watch, for instance, and perhaps best of all, Verizon doesn't plan to charge parents an arm and a leg either. The retail price is set at a rather affordable $149.99, which you can easily split in 36 monthly installments of just $4.17, and for multiple children, you'll be able to get a second unit at a cool $100 discount with a new line and a device payment plan.
By the way, the aforementioned trusted contacts, which your child will not be able to choose or modify by themselves, are the only ones who can gain access to photos and videos taken with the Gizmo Watch 3's camera, so at least in theory, there are no big red flags to worry about on the security and privacy front.
Meanwhile, GPS tracking undoubtedly remains a key Gizmo Watch family selling point, allowing you to closely monitor your children's whereabouts at all times and receive alerts (on an iPhone or Android handset) whenever a "predetermined area" is breached.
What's unclear is if the Gizmo Watch 3 can take on the aforementioned Garmin Bounce in the water resistance and overall durability departments, and because it's not listed as an improvement over the Gizmo Watch 2, we're just going to assume the 1.4-inch touchscreen with 300 x 300 pixel resolution is unchanged, which... wouldn't really be a bad thing.