Despite big pay cut for 2023, don't start a Go Fund Me page for Apple CEO Tim Cook
1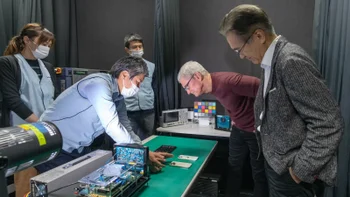 Apple CEO Tim Cook doesn't need you to put up a Go Fund Me page for him even though it was
announced today
that Cook will see his pay cut by over 40% to $49 million for 2023. The executive asked for the reduction in pay.
Apple
also reduced the number of restricted stock units that Cook will receive if he retires before 2026.
Including stock awards and incentives, Apple paid Cook over $99 million in 2022

Last year, Cook made $83 million in stock awards, $12 million in incentives, and $3 million in salary. Apple also contributed $18,300 to his 401(K) retirement account, paid $591,196 for his security costs, took care of air travel expenses that added up to $767,319, and paid $2,964 for Mr. Cook's term life insurance premiums. Altogether, Apple paid Tim Cook a whopping $99,420,097 in 2022. According to Institutional Shareholder Services, Cook's pay was 1,447 times larger than the amount paid to the average Apple employee last year.


Apple had a solid year in 2022
Last year, 64% of Apple stockholders voted to approve the CEO's pay package which was down sharply from the 95% of Apple stockholders who voted to give Cook a total pay package worth $98.7 million in 2021.
Despite the huge cut in pay (and no, Cook won't starve or end up homeless), Apple's board had nothing but good things to say about the executive's performance and said that it continued to have confidence in his long-term decisions. Apple's compensation committee said in a statement, "Taking into consideration Apple's comparative size, scope, and performance, the Compensation Committee also intends to position Mr. Cook's annual target compensation between the 80th and 90th percentiles relative to our primary peer group for future years."
The big bucks as far as Cook is concerned comes from awards of restricted stock units. The actual number of shares that Cook vests is based on how Apple's shares have done in comparison to the S&P 500 index. Because Apple's shares have typically done well, Cook usually receives the maximum amount of stock. Since Tim Cook replaced the late Steve Jobs in 2011 as CEO, Apple's shares have soared 1,212% compared to 290% for the S&P 500.
Tim is really hoping for a big rally in Apple's stock this year. That's because, in 2023, 75% of Cook's vesting shares will depend on the performance of Apple's stock. That is up from 50% last year. The executive, who said in 2015 that he would distribute his wealth to charities, was awarded a stock grant in 2020 that runs through 2025. At the time of the grant, the one million Apple shares he could receive were valued at $114 million.
A previous grant that Cook received in 2011 ended in 2020 and was valued at $900 million based on Apple's stock price by September 2020. Apple's compensation committee is made up of Andrea Jung (Chair), Al Gore, and Art Levinson.
Other Apple executives also received generous pay packages including the $27,151,798 paid to Luca Maestri who is Apple's CFO. COO Jeff Williams, mentioned as a possible successor to Cook once he steps down, was paid $27,150,352.

Apple's shares declined 27% last year

Cook was selected to
temporarily replace Steve Jobs early in 2009
. Jobs
returned a few months later
and in 2011, just a few months before he succumbed to pancreatic cancer, he stepped down for good turning the Chief Executive position over to Cook. Since then, Cook has become the face of Apple. The company is poised to release its $3,000 Reality Pro AR/VR headset later this year and it is the most complex product ever manufactured by the company.
For the 2022 fiscal year, Apple topped its revenue goal by grossing $394.3 billion and had operating income of $119.4 billion. Those figures showed an 8% year-over-year gain and a 10% year-over-year gain respectively. Apple's shares declined in value by 27% in 2022. The company still has a massive market capitalization of over $2 trillion.
So when will Tim Cook hang up his keys to the executive washroom in Cupertino? In 2021 during an interview with Kara Swisher, Cook said that he would leave Apple sometime before 2031. That year, he might step out on stage in September at the young age of 71 to host the unveiling of the iPhone 23 series.