6 things you can buy for $1,500 instead of the Motorola razr
18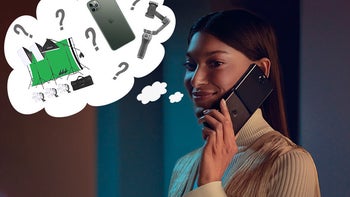 Motorola finally announced the long-rumored return of the Razr, its bestseller from the pre-smartphone era. The new device has the unmistakable characteristic design of the original Razr and a foldable OLED display. The rest of the hardware specs are nothing to be amazed by, however. What is jaw-dropping, though, is the price: $1,500. Now, we fully understand that this is a first-generation device just like the Galaxy Fold and that the units Motorola will manufacture from this model will be so few that the price is almost irrelevant.
Earlier this year we offered a few alternatives to
what you can buy instead of the Galaxy Fold
and now it's time to do the same with the Motorola Razr. There's a big chunk of the budget missing, but still, in case you have $1,500 laying around and were considering getting the new Motorola, here are a few alternatives:
#1 The Apple Pro bundle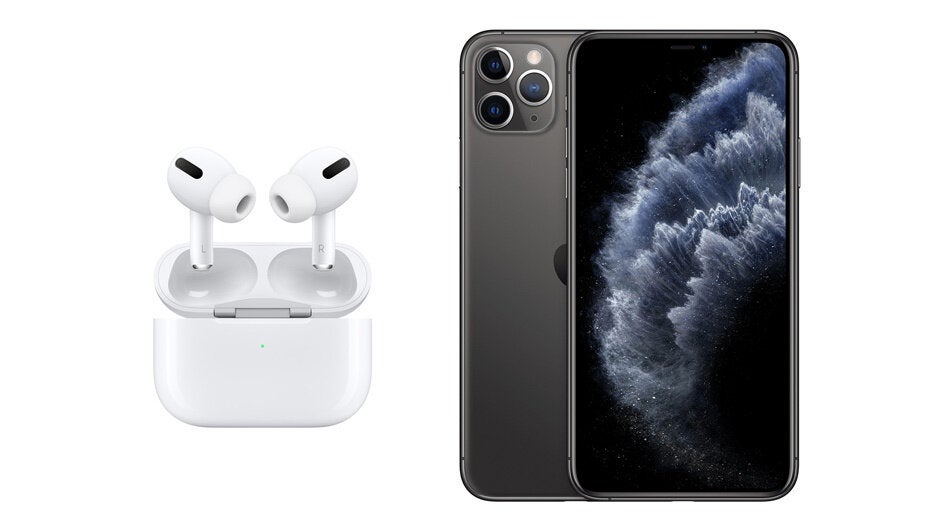 iPhone 11 Pro Max 256GB
(
$1,249
)
AirPods Pro
(
$249
)
-------------------------------------------
Wow, that's a short list! Looking at this combo, you'd think that the Motorola Razr price is not that outlandish. Or more likely that Apple products are expensive. If you go for the top storage option of the iPhone ($1,449), you'd barely have enough left for a case for it. Still, 256GB is plenty and the
iPhone 11 Pro Max is quite a capable device
. You also get an additional Pro product from Apple, one which other people can recognize on the streets at that! Not one to follow the ways of the fruit? Keep reading!
#2 Galaxy Gadgets Galore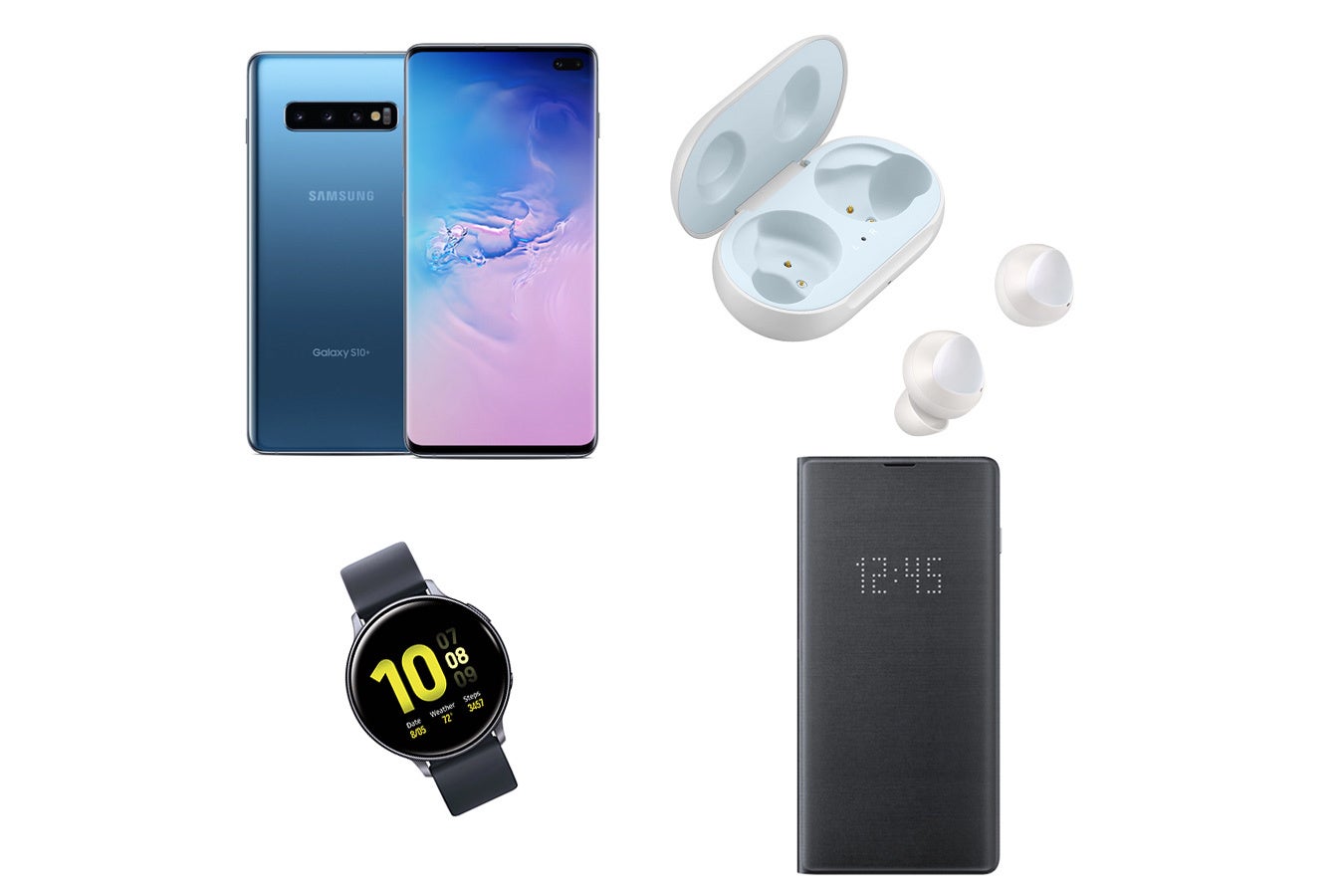 Samsung Galaxy S10+
(
$1,000
)
Galaxy Watch Active 2
(
$300
)
Galaxy Buds
(
$130
)
LED Wallet Cover
(
$65
)
-------------------------------------------
Total: $1,495

Quite a lineup, eh? You can get decked out in Samsung gear in no time. Every piece of tech you need when leaving your home can be bought within the price of a single Motorola Razr. You get a flagship smartphone and the wireless earbuds to go with it, plus, a whole smartwatch more than what Apple would give you and a pretty cool case on top of that.
#3 Double down with OnePlus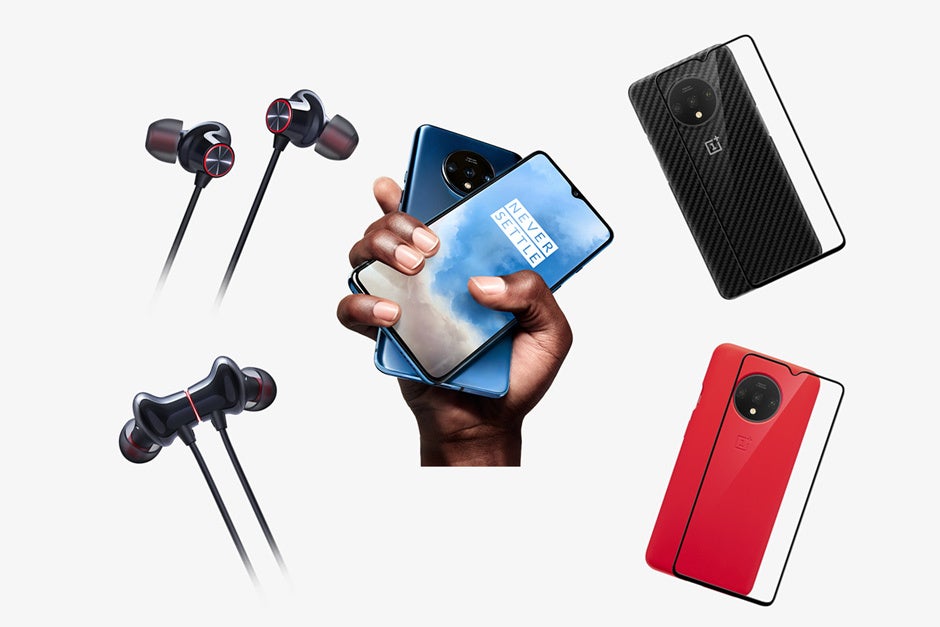 OnePlus 7T
(
$600
)
x2
OnePlus Bullets Wireless 2
(
$100
)
x2
OnePlus 7T Keep It Safe Bunde
(
$50
)
x2
-------------------------------------------
Total: $1,500
OnePlus doesn't have a wide variety of products so far and we wanted to keep things one-brand only whenever possible, so we just doubled what you can get. With two OnePlus 7Ts and two pairs of the company's wireless earbuds, you still have enough left for some protection for your new phone. The Keep It Safe Bundle includes a case (you can choose between a few models) and a screen protector.
But maybe you already have a perfectly nice smartphone and you were just going to spend the $1,500 for the Motorola Razr to treat yourself with something related to your interests. Well, here are some other ways to do that...
#4 Gamer's paradise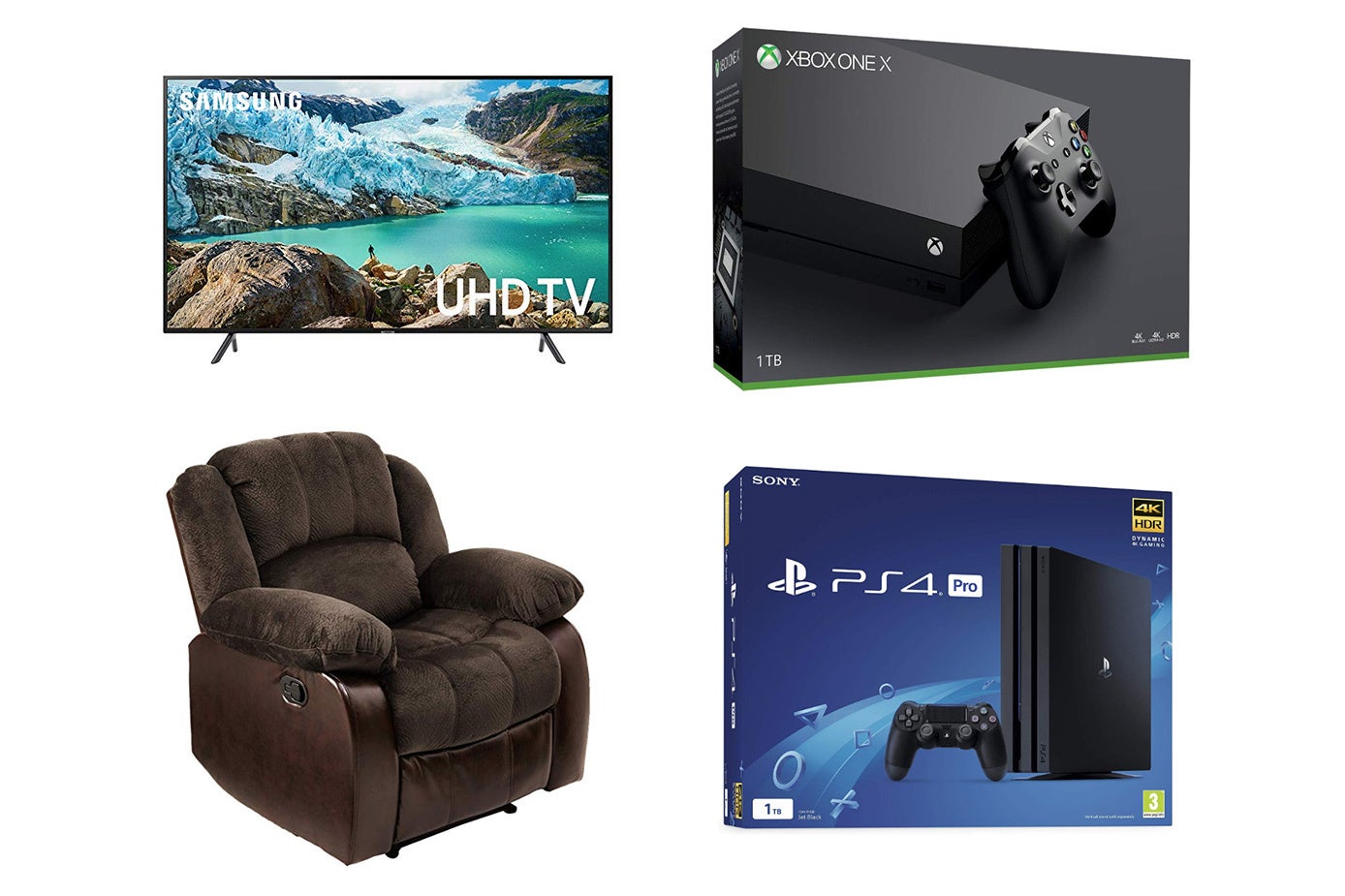 Samsung 4K TV 55-inch
(
$450
)
Playstation 4 Pro
(
$370
)
Xbox One X
(
$430
)
NHI Express Aiden Champion & PU Recliner
(
$230
)
-------------------------------------------
Total: $1,480
Peter's gaming heaven is back, but with a twist! A nice, comfy chair to sink into. Warning: purchasing all this might have a negative effect on your social life! Still, the amount of tech you're getting for the price of one foldable phone is quite staggering. There's even some money left over for snacks and sodas.
But maybe you like spending your time doing something more relaxing like listening to music. We have just the thing:
#5 Trendy audiophile corner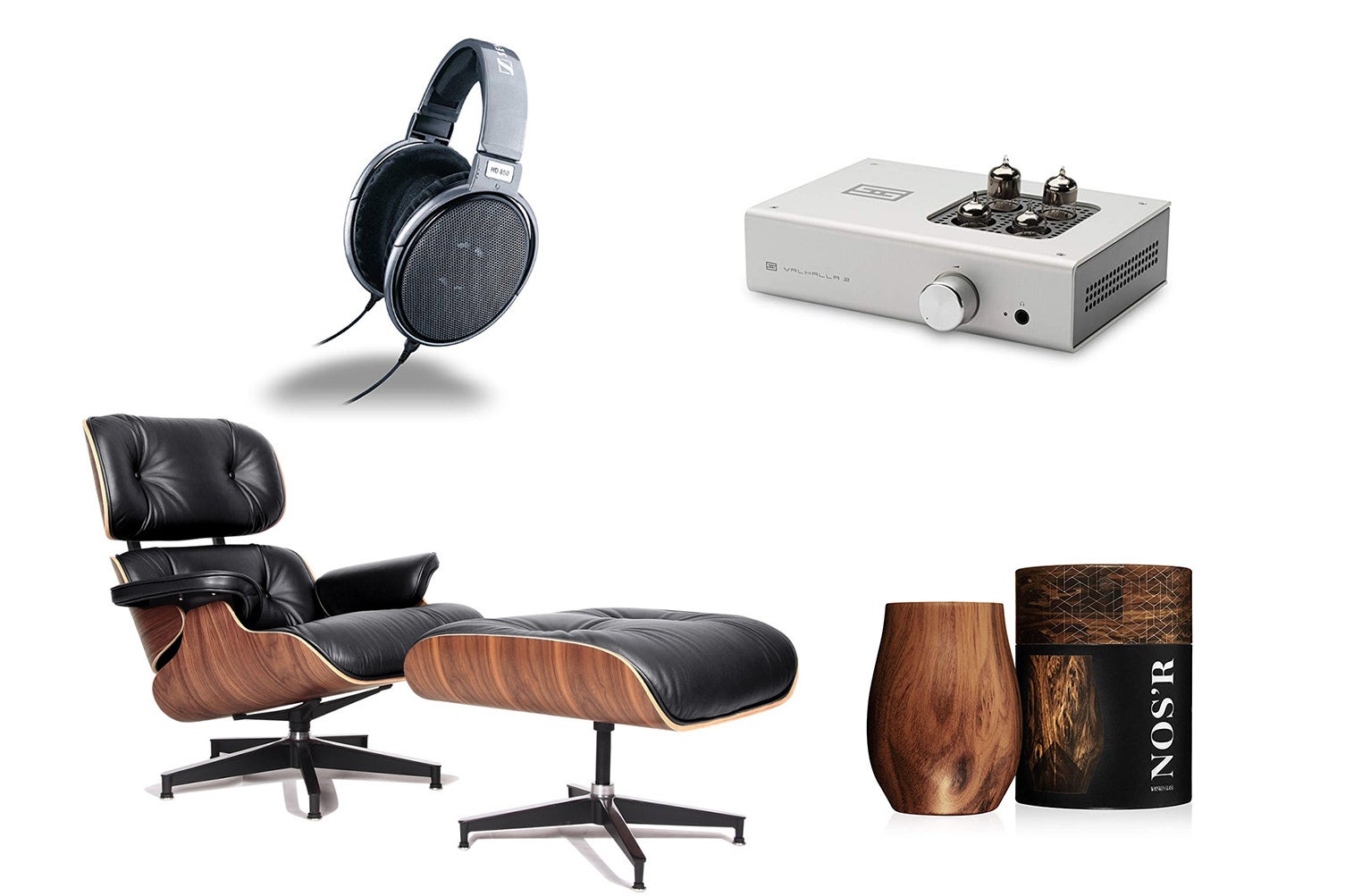 Sennheiser HD 650 headphones
(
$500
)
Schiit Valhalla amplifier
(
$350
)
Eames lounge chair replica
(
$600
)
BrüMate NOS'R whiskey nosing glass
(
$25
)
-------------------------------------------
Total: $1,475
This set is not just about audio quality, it's also about style. Sennheiser's HD 650 headphones will caress your ears with smooth sounds, especially when paired with the Valhalla amplifier from Schiit. Despite the associations the name inevitably brings you, this amplifier will not only do a great job driving the headphones but will quickly become a conversation piece for your guests with its elegant design and tubes sticking out from the top.
And of course, the setup wouldn't be complete without a replica of the popular Eames chair. Sure, it has become a cliche but that's for a reason. It looks good and it's comfortable and it shows that you've opened at least one interior design magazine or article. The last touch is a matching stainless steel glass for the expensive liquor that will inevitably accompany the chill-out session.
And before audiophiles get their pitchforks out, just a reminder about the nature of this article.
#6 YouTuber starter pack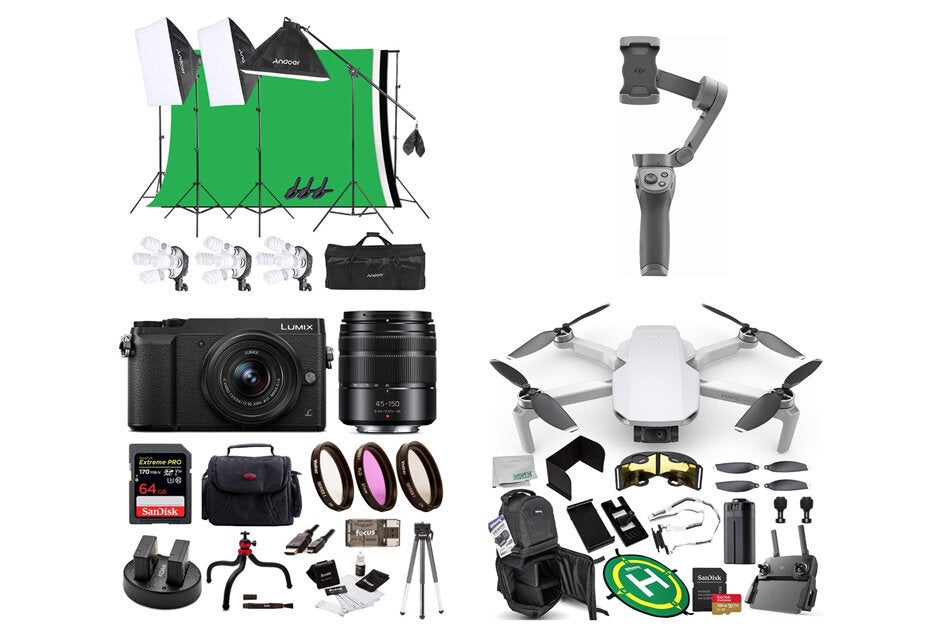 Panasonic Lumix GX85 Camera and accessories bundle
(
$480
)
DJI Mavic Mini Drone Ultimate Bundle
(
$450
)
Andoer Lighting Kit
(
$130
)
Final Cut Pro
(
$300
) or
One year of Adobe Premiere Pro
($
252
)
DJI Osmo Mobile 3 Handheld Smartphone Foldable Gimbal
(
$120
)
-------------------------------------------
Total: $1,480 / $1,432

Who doesn't want to be a YouTuber these days? And for the price of a single Motorola Razr you can get all the essential gear to kick off your new hobby. Just look at all the stuff you can get! The camera bundle includes a ton of goodies you'll also need: extra batteries, a second lens, two tripods and even an SD card! But no YouTube video is complete without some drone shots. That's where the Mavic Mini comes in. The best thing about it is the size, which lets you fly it where bigger drones aren't allowed and there's also no need to register it with the FAA.

To boost your production value at home, we've added a great set of softbox lights and three different backdrops, including a green one.

Editing is what separates the amateurs from the pros and while you can't buy editing skills, you can buy the software. If you have an Apple computer, Final Cut Pro is the way to go, while on Windows the specialists prefer Premiere Pro.

Sometimes you need footage from your smartphone to complement your main camera. A gimble will go a long way in making those videos smooth and professional looking and DJI's Osmo Mobile 3 offers a good balance between price and performance.