Italian anti-trust authority to investigate Apple and Samsung over planned obsolescence
26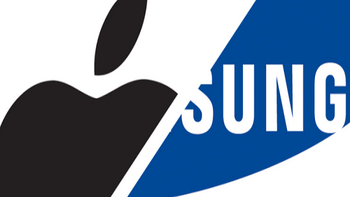 When Apple first admitted that it had throttled the CPU on iPhone models beginning with the
iPhone 6
, many thought that Apple was taking a cue from the auto industry and was using planned obsolescence to "force" current iPhone users to update to the latest handsets. As it turns out,
the guys in Cupertino released an apology that explained why it had slowed down the processing speed of the iPhone 6 and later versions
.
Apple claimed that the weaker battery powering affected models might not be able to provide the needed energy if the device was in the midst of performing a complex task. The result? The iPhone could shut down, forcing the user to reboot the handset.
Apple is now named in 32 class action suits
from U.S. based iPhone owners who accuse the manufacturer of installing software on their phone to throttle the CPU, without their knowledge.
But in Italy, the country's anti-trust authority is not so quick to dismiss the idea of planned obsolescence. In fact, besides investigating Apple, the agency also is going to take a look at Samsung. The Autorità Garante della Concorrenza e del Mercato made the announcement on its website, stating that both tech giants are accused of "unfair commercial practices." Italian consumers are claiming that both Apple and Samsung used software updates to slow down the performance of their handsets; they claim that this was done in an attempt to get owners to purchase one of their latest models sooner than they might have otherwise.
"As a result of consumer reports and pre-trial activity carried out by the Authority, the Authority decided to initiate two separate proceedings for unfair commercial practices against the companies of the Samsung group and the Apple group operating in Italy.

In particular, professionals set up a general commercial policy aimed at exploiting the shortcomings of some components to reduce the performance of their products over time and induce consumers to purchase new versions of the same; they would have been proposed to customers software updates of their mobile phones without reporting the possible consequences of the same update and without providing sufficient information to maintain an adequate level of performance of such devices, promoted and purchased for their specific and high technological characteristics.

Such behavior could result in violation of articles 20, 21, 22 and 24 of the Consumer Code."-AGCM antitrust agency
If Apple and Samsung are indeed pushing out software updates to slow the performance of their handsets without warning users, the Italian antitrust agency says that both companies could be violating several Consumer Codes. Both firms deny that they are involved in planned obsolescence with their smartphones.
source:
AGCM
(
translated
) via
SlashGear