Telegram's new update rolls out power saving mode and other app improvements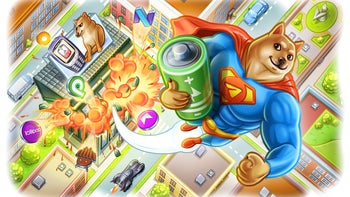 Telegram, the popular messaging app, has recently rolled out a new update that includes several exciting features. Among these updates are a new power saving mode, optimization for Android devices with lower-end hardware, more playback speed choices, and many other app improvements.
The announcement was made directly by the company via their
blog
. Now, Telegram has introduced a new power saving mode that not only helps users conserve battery life, but also reduces data usage. This especially helps when it comes to rendering the app's animations and effects. Users now have the option to deactivate these effects to prolong battery life and improve performance on older devices.
You can configure Power Saving Mode so that it turns on by itself once your battery approaches a certain percentage, and it comes with individual toggles that let you deactivate particular effects. This mode is available on both iOS and Android, with an extra feature on iOS to limit background updates, although it is not recommended by Telegram or else you will be seeing the message "Updating..." displayed on your app a lot more frequently. Power Saving Mode can be turned on and customized via the Settings > Power Saving menu.
For Android, the folks at Telegram developed default settings that are optimized to ensure that every user has the best possible experience. These settings were tested on more than 200 different kids of Android devices to ensure the app works at its peak on each one.
Aside from the power saving options, Telegram is also introducing more granular playback speed options, such as being able to hold the 2X button to choose speeds between 0.2x and 2.5x. Additionally, read receipts for groups with less than 100 participants will now show via a popup the time each person read the message. Talk about being diligent!
Other features introduced by this update include the ability to send invite links as a message in the event that the person you are inviting is restricting who is allowed to add them to groups, the option to switch off the automatic reorganizing of sticker packs, improved folder support on iOS, interactive Emoji and reactions, and new animated Emoji for premium users.
Finally, Telegram promises that aside from the new features it has also squashed over 400 bugs across the app, but also encourages users to head on over to
bugs.telegram.org
to report any issues found on this new update.