Telegram Passport shares your data with services requiring real-world ID
2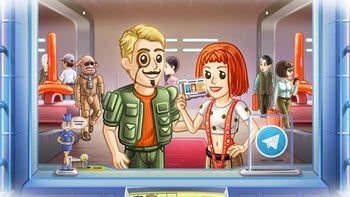 Telegram might not be
the world's most popular instant messaging app
, but for a platform created less than five years ago by a company that doesn't own any ubiquitous social network, its growth to
200 million monthly active users
a few months ago has been outright staggering.
A unique privacy policy and divisive approach to encryption have made the service famous (and infamous), with a highly publicized
ban instated in Russia back in April
, and numerous accusations over the years of facilitating secret communication between terrorists around the world. But Telegram's controversial founder, Pavel Durov, has repeatedly insisted people's right to privacy must prevail over "our fear of bad things happening", although a newly added feature called simply Passport is nonetheless likely to raise some red flags.

Telegram Passport is billed as a "unified authorization method for services that require personal identification", which definitely sounds convenient, but not particularly secure. Basically, Telegram is asking its users to hand over their personal information for "instant sharing" with "services that require real-world ID."

Said data is stored in Telegram's own cloud, and even though you're promised end-to-end encryption turning everything into "random", uncrackable "gibberish", not everyone's going to be comfortable sharing sensitive info like that.
For what it's worth, all Telegram Passport data will be transferred to a decentralized cloud at some point "in the future", and third-party verification is to be added "soon" as well. The feature is technically enabled in the latest Telegram version (4.9),
available for both Android
and
iOS devices
, although for the time being, only one electronic payments system (ePayments.com) supports registration and verification with Telegram Passport.
Recommended Stories