Spotify urges the EU to reign in Apple's App Store monopoly, calls for "urgent action"
5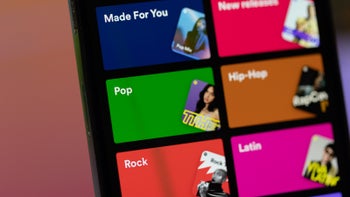 As many of you probably know, there's always heated competition between tech companies. And sometimes, a company is bigger than another... in one way or another. Battles between competitors are not a rarity in the tech world. One such battle has been undertaken by Spotify, which is, let's say, unhappy with Apple Music and has taken it to file an antitrust case against Cupertino. And now,
9to5Mac reports
things are getting a little... heated.
Spotify's antitrust complaint against Apple gets backed by other companies as well
Basically, Spotify is alleging Apple is competing with it via Apple Music in an unfair manner. Spotify is stating that Apple can offer subscriptions within Apple Music with no penalty, but Spotify needs to pay 30% to Apple for doing the same (or 15% from year two).
Back in 2019, Spotify filed an antitrust complaint against Cupertino in Europe. Since then, the European Commission has reached a preliminary conclusion siding with Spotify... but a final decision has not been reached yet.
Now, Spotify has sent an open letter (backed by 7 other companies) to the Executive Vice President of the European Commission, Margrethe Vestager. The companies that backed the music-streaming platforms represent digital organizations for audio streaming, web software, communications, publishing, and marketplaces.
Here's the list of the companies that signed the open letter:
Basecamp
Deezer
Proton
Schibsted
Spotify
European Publishers Council
France Digitale
News Media Europe
Read the
full open letter
here.
In the letter, the companies request "swift and decisive action" to be taken from the European Commission against "anti-competitive and unfair practices by certain global digital gatekeepers" - namely Apple. The letter goes on to indicate that Apple has been imposing unfair restrictions on businesses. Additionally, the letter states those alleged anti-competitive practices are harming innovation, European consumers, and the development of apps and services.
The letter also underlines that a decision has to be reached quickly, as "every day that passes is a loss for innovation and for the welfare of European consumers."
In the fall of last year,
Europe's Digital Markets Act (DMA) entered into force
, after
being adopted in the summer
. The DMA is addressing App Store monopoly, third-party app payments, and cross-OS support for iMessage. Spotify's letter signifies that enforcement of the new legislation is needed against Apple and underlines that any attempts to circumvent the new legislation by "misleading and vague grounds of privacy and security" should be resisted.
All in all, the letter urges the European Commission to make a decision on the case against Apple. It will be interesting to see whether or not the EC accelerates its decision making and what results from this battle. Is Apple in trouble?