Samsung's Galaxy Buds+ promotion in South Korea makes U.S. consumers jealous
4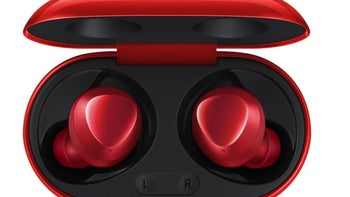 South Korea announced its first coronavirus case the very same day that the U.S. did. But that is where the similarities come to a screeching halt. Despite the U.S. having 6 times the population of South Korea, the country has over 15 times the number of cases and deaths because South Korea quickly started testing and took other actions to reduce the spread of COVID-19. That is why South Koreans are able to attend a special event being held by Samsung in one of two locations (Samsung Digital Plaza Hongdae and Galleria Gwangkyo) from May 1st through June 30th.

Samsung is allowing South Koreans to mix and match the colors on their new Galaxy Buds+
South Koreans attending the event, which was
announced in the country by Samsung
, will be able to mix and match different colors for the Samsung Galaxy Buds+. Separate colors can be selected for the left earbud, the right earbud, and the carrying case. Color options include black, blue, pink, red, and white. So if this customization is later offered in the states, you can promote your patriotism by wearing a red earbud, a white earbud, and keep them in a blue carrying case. Any combination is allowed; however, the color customization is not offered for the ear tips and the wings.
Samsung Electronics Korea General Manager Kim On-yu said, "We have prepared a 'Mix and Match' event for those who want to express their individuality to their full esteem, and we hope you will meet your own Galaxy Buds+ with a unique concept that is different from others."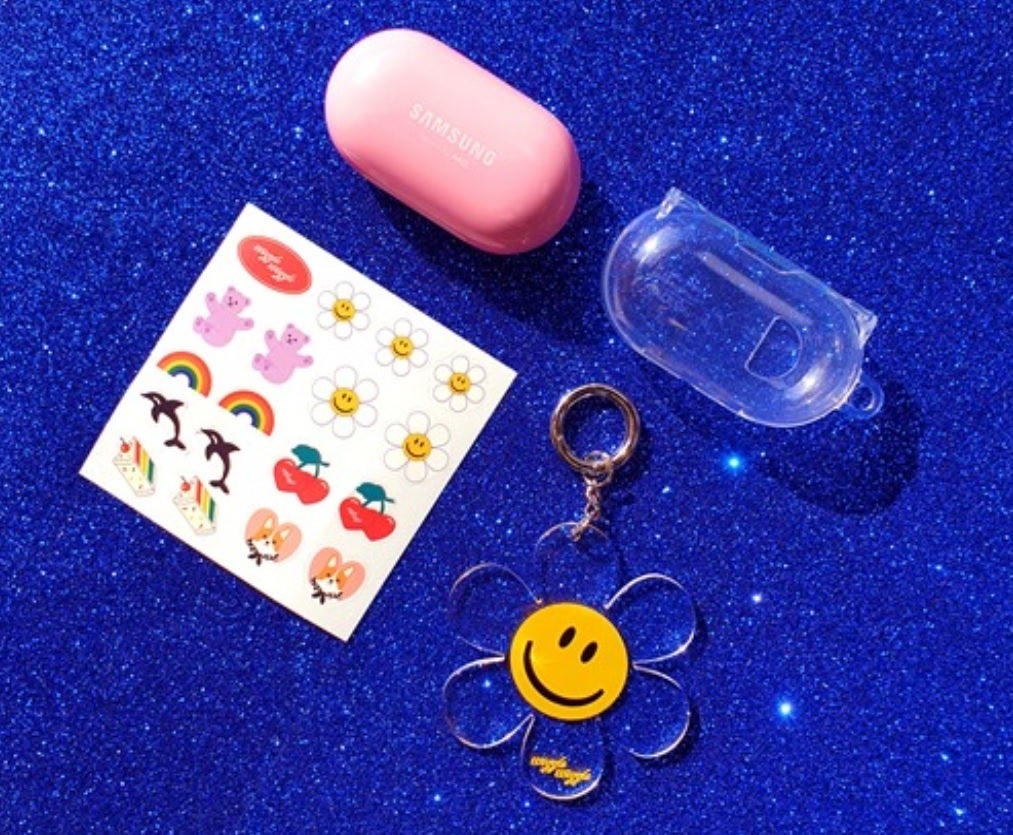 Samsung Galaxy Buds+ buyers at a promotion held in South Korea will get a transparent carrying case, a keyring, and stickers
Those purchasing a new pair of Galaxy Buds+ from either location will also receive a transparent carrying case, a keyring, and a set of stickers. If this promotion delivers sales for Samsung, perhaps the company will offer something similar online for other markets. The Galaxy Buds+ are priced at $149.99 and rely on their fit to keep outside noises from bothering users. Ambient Aware will let in sounds from the outside that someone might need to hear such as traffic, or an order number at the deli (once the coronavirus is no longer a threat). The Galaxy Buds+ deliver 11 hours of use on a single charge and another 11 hours after getting charged up in the carrying case. And Wireless Power Share will allow your Galaxy S10, Galaxy Note 10, and Galaxy S20 series handsets to replenish the battery in the carrying case.

Recommended Stories