South Korea is determined to stay ahead on 6G research, plans to launch it two years earlier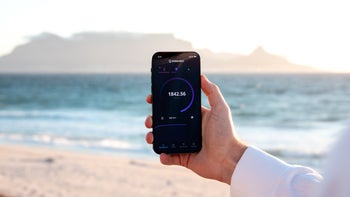 New generations of network connectivity have always promised us big leaps forward and each one has allowed new technology to emerge and enhance our daily lives. When 4G arrived we got to experience truly fast internet speeds that made many of today's software on our mobile phones possible.
Now we are into the 5th generation of wireless internet, or 5G, which frankly is yet to be fully utilized and implemented. Not only has it not reached many parts of the world (especially its faster mmWave version), but it also doesn't work that well in most cases as it can be easily obstructed.
Nevertheless, companies and countries continue to participate in the race for the next big thing in mobile networks, and it seems South Korea is trying hard to reach a breakthrough before anyone else. This Monday, the country's Ministry of Information and Communication Technology made an official statement that it plans to launch
6G
network services in 2028. That is two years earlier than previously planned. (
via IThome
)
The South Korean government plans to achieve this ambitious goal by incentivizing local businesses to produce the necessary materials, tools, and parts that are needed to push the envelope on wireless internet even further. The country has also stated it plans to strengthen its supply chain while basing its research on the most advanced "6G tech and software".
Previously, western countries in Europe, as well as the United States, have been the ones taking the lead with wireless network technology. That, however, changed with 5G, which was largely dominated and continues to be so by South Korea, accounting for 25.9% of 5G patents in 2022, and China which accounted for 26.8% of 5G patents. The South Korean government is aiming to increase that to 30% in the race for 6G.
It is important to keep in mind that 6G is still an enigma at this point. It is easy to fantasize that it would shoot us into the future and make Sci-Fi concepts become reality, but nobody really knows how the advantages the 6th-gen of wireless internet comes with will have on the industry.