The Sony Xperia 1 is incredibly affordable all of a sudden after a discount of up to $700
9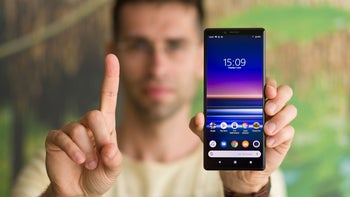 Sony has pretty much
hit rock bottom in the smartphone market
, selling under a million units worldwide between April and June 2019 and forecasting global shipments of around four million handsets for the current fiscal year set to end in March 2020. But if there's one thing the company can count on to help right a ship that's been
slowly sinking
for a number of years now, that's definitely a more aggressive pricing strategy.
Unfortunately, the newly unveiled
Xperia 5
is not exactly impressively affordable,
fetching $800 on pre-order
, while the
Xperia 1
was originally released at a recommended $950 price,
recently dropping to as little as $700
with upfront Verizon activations. If that price cut didn't feel deep enough to justify the purchase of an awkwardly tall phone with a blazing fast processor and versatile triple camera setup, Best Buy has a couple of killer new deals for you.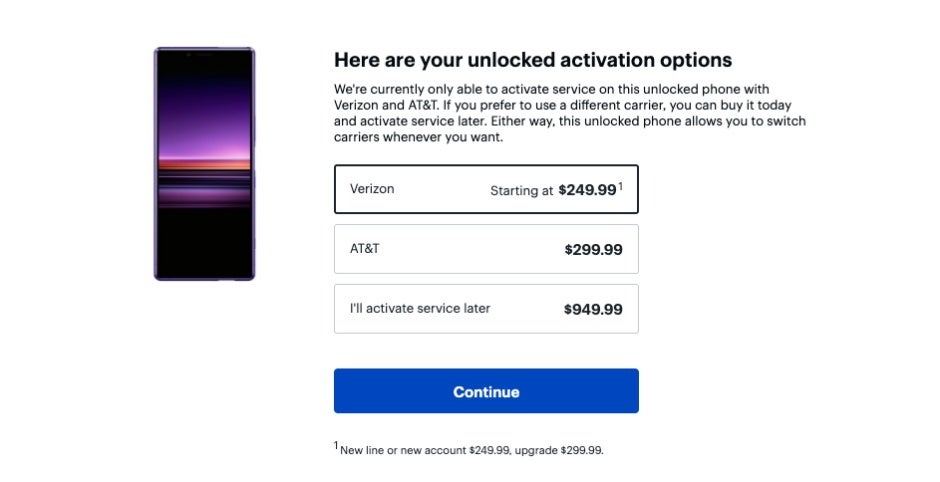 This time around, it's much easier to ignore the glaring flaws of the
Sony Xperia 1
and focus on its many equally obvious strengths, as the 6.5-incher is available starting at $249.99. Yup, 250 bucks will get you a jumbo-sized Snapdragon 855 powerhouse with 128 gigs of internal storage space and 6 gigs of memory... as long as you don't have a problem activating the purple variant on a new line of Verizon service or a new Big Red account altogether.
The same eye-catching flavor will cost $299.99 if you're an existing Verizon subscriber looking for an upgrade or if you want to activate the handset on AT&T. Meanwhile, the black model is heavily discounted as well, starting at $329.99 instead of $949.99 with an upfront carrier activation. In other words, you're looking at saving anywhere between 620 and 700 bucks, which is pretty rare for an ultra-high-end device that's not even a year old. Heck, if we consider the
US release date
of the Sony
Xperia 1
, this bad boy is not even six months old.