Android 10 update breaks some Sony Xperia XZ3 and XZ2 units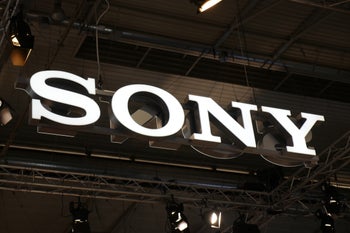 Unless you own a
Pixel
or an
Essential Phone
, the day that your handset finally receives the latest version of Android feels almost like a national holiday. Yes, pop the bubbly and call your family. "Mom, Dad, I'm so excited. Guess what I just got!" So, of course, the responses will include "You got a promotion with a raise; you met your soulmate; you bought a new car?" And you might say, "No guys! My phone was just updated to Android 10. Hello? Hello?"
Several Sony handsets started to receive the Android 10 update during December while other models such as the
Xperia XZ3
,
Xperia XZ2
,
Xperia XZ2 Premium
, and the
Xperia XZ2 Compact
received it during the first week of 2020. But a few
Xperia XZ3
and
Xperia XZ2
users
posted on Reddit
(via
Android Police
) to complain about how their handset was broken by the update. One of the major issues is a slow down in the length of time it takes the phone owner to unlock the device using his or her fingerprint. Another Xperia
XZ3
owner said that his alarm clock was going off every minute even after it was dismissed forcing him to clear the cache to get it to stop.
Others complained that their Xperia models are freezing and rebooting while some have been experiencing rapid battery drain or seeing their phone's screen turn on randomly. Just as annoying, in some cases the user's default SMS app is changed without his knowledge and some of the affected handsets won't open more than one app at a time following the update. Restarting or rebooting the phone doesn't make these problems disappear.
Sony appears to be planning a re-release of Android 10 for certain Xperia models

Not that it should matter, but the Xperia XZ3 and Xperia
XZ2
models date back to 2018 and are both powered by the Snapdragon 845 Mobile Platform. Even Snapdragon 855 powered models like 2019's
Xperia 1
and
Xperia 5
are having problems as well. Some had brief success at killing the bugs by running a software repair using the Xperia Companion app; while this helped kill the bugs for a few days, all of the issues returned shortly thereafter.
There is some speculation that Sony has suspended the rollout of Android 10 on its phones and one Reddit user mentioned that a re-release of the update is coming. Another stated that only half of the manufacturer's European customers with a handset eligible to receive the update has actually received it. A Reddit subscriber with the handle
CasualBasicDude
wrote, "This happens often with the Sony Android TV updates but when you receive the final version it's almost flawless. Better be safe than sorry when users report issues that might not have been visible in testing."
Sony has several issues that have kept it from becoming all that it could be in the smartphone industry. First, the ridiculous naming scheme is confusing and it is about to get worse. The upcoming flagship model could be called the Xperia 3 even though the
Xperia 1
and
Xperia 5
have already been released. Another possible name for the device is the Xperia 1.1 5G. Back in January 2018, former Sony chairman Kaz Hirai said that the company would continue to build phones,
but not to compete with Apple or Samsung
. He said that the company needs to stay in the business to monitor what is happening in the personal communications sector until the next paradigm shift. Even with a new chairman, nothing has changed. During the third quarter of 2019,
the company sold only 600,000 smartphones over the three month period
. During that same time period, Huawei sold that many per day.