What is your budget for a new smartphone?
27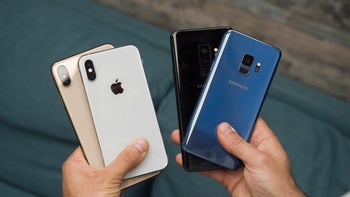 Smartphone tech has plateaued over the past few years — advancements are no longer as rapid, nor are they as breath-taking as they once were. Basically, each year we get a slightly faster processor and a slightly better camera. Well, some design language develompents have been made... but whether it's for the better or worse is up for debate. And it does feel like we are right on the brink of getting all-screen smartphones, but at the same time it also seems that this tech is still a couple of years away.
But you know what's here and now? Price increases! This year, we saw all major flagships get a proce boost of about $200. While a couple of years ago, your average price for a top-tier phone was about $650, nowadays it's $800. Companies still offer last year's models at a discounted price, for those that don't feel like forking out almost $1k for a smartphone. And, of course, there are companies like OnePlus, who offer great value phones, which don't look nor feel like much of a compromise.
So, we wondered: are companies right to increase their prices so courageously? Or are users going to hang back and look for a bargain, deal, or just a cheaper product? How much are you ready to spend on a new smartphone?