Samsung will not be using its most advanced display in this year's Galaxy S23 lineup
17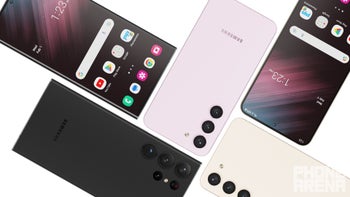 One of the things for which
Samsung
is particularly well-known is its advanced display technology. Throughout the years, the Korean tech giant has made some of the most high-quality panels in the industry, including those of many non-Samsung devices.
Therefore, it comes as no surprise that many tech enthusiasts have come to expect the best when it comes to the display from Samsung smartphones, and the company's flagships in particular. This year, however, they might be in for a disappointment.
This week at CES 2023,
Samsung showcased a stunning 2000 nits AMOLED display
. A display that will unfortunately fail to make it to this year's
Samsung Galaxy S23
lineup.
Prominent Samsung tipster
@IceUniverse
has confirmed in a
tweet
that the bump in peak brightness will not be coming to the
Galaxy S23 Ultra
(or its smaller brothers, the
Galaxy S23
and
Galaxy S23 Plus
).
According to the current information, all three S23 smartphones will share the same peak brightness level of 1750 nits. While this is an increase for the S23 (last year's
Galaxy S22
had a peak brightness level of just 1300 nits), the bigger models will have the same peak levels as their predecessors.
This not only narrows the gap between the Galaxy S23 Ultra and its less-premium counterparts, but also marks the first time that
Apple
outdoes Samsung in the display department. For reference, one of the big upgrades to the
iPhone 14 Pro
and
iPhone 14 Pro Max
this year was a superior display, with a peak brightness level of 2000 nits.
The reason why this could prove problematic is that Samsung is already losing ground to Apple in the premium and ultra-premium market segments. This, coupled with the Korean tech giant's recent underwhelming fiscal quarter, could spell trouble for the company in the long run.
At any rate, the Galaxy S23 lineup is just around the corner. Come February, we will know whether Samsung's latest flagship series has what it takes to break the vicious cycle that has gotten hold of the company in recent months.