Samsung patents swim-oriented Galaxy Buds with waterproof design
4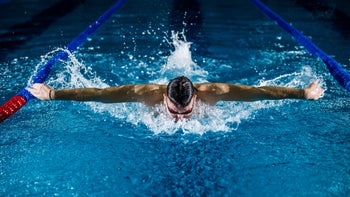 First spotted by LetGoDigital,
Samsung
has patented a new waterproof design for its true wireless Galaxy Buds that gives you the option to use them under water.
The Galaxy Buds are some of the
best true wireless earbuds
on the market right now, but one feature that is absent in all of them is waterproofing. Not to be confused with water resistance—a waterproofed device can withstand prolonged and much more stressful conditions in a water environment.
The
Galaxy Buds Pro
and the more recently released
Galaxy Buds 2
both have an IPX7 rating, meaning they can withstand being submerged up to 1m in clean water for a maximum of 30 minutes. This is the best that Samsung can offer when it comes to any type of water protection.
Waterproof Galaxy Buds concept
The patent
describes and showcases a neckband connecting two true wireless earbuds. The earbuds themselves have several integrated microphones, sensors, and a two-way speaker. Similar to the Galaxy Buds Plus, touch controls are also included here.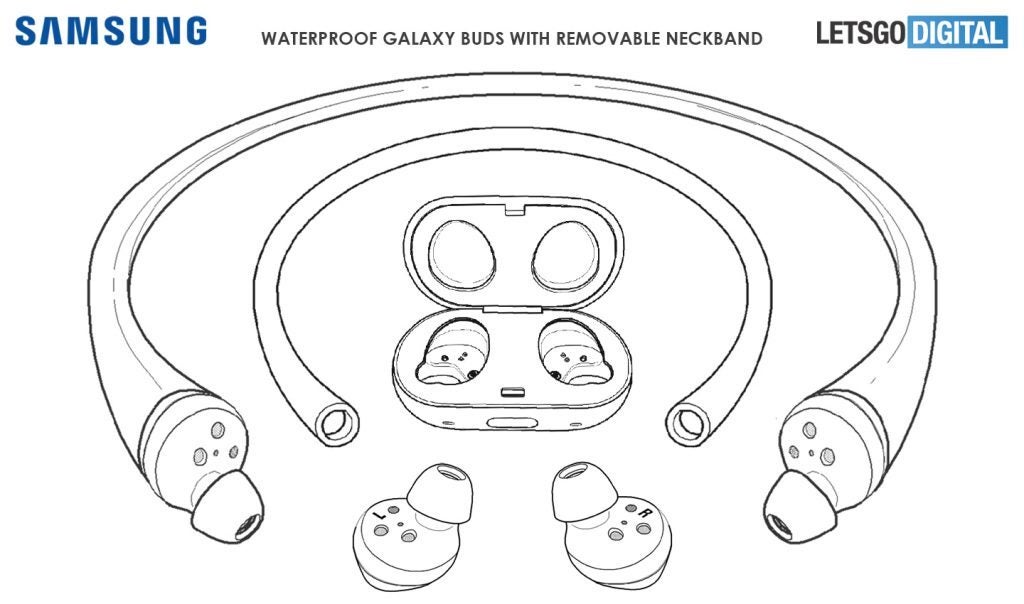 The magic here resides in the aforementioned neckband, which is presented as a hollow flexible tube and is what transforms the otherwise normal earbuds into waterproofed ones.
The best part about the design is that it allows wireless communication to remain possible. In other words, opening up the possibility for taking real-time measurements for the user to access, such as calories, momentum, speed, and more.
Will Samsung deliver on the idea?
Samsung is famous for its dominating number of patents, with only a small percentage of them actually reaching the development stage. So, at least for now, it is unclear whether this idea will come to fruition.
If it does, it would be interesting to see what new Samsung can bring to the table that would differentiate it from the competitors in this niche side of the headphone market.
Currently there are some good options such as Sony's NW-WS413LM (yes, I also thought Sony product names couldn't get more complicated) or the Pyle MP3 Player Bluetooth Headphones.