Samsung possibly working to adopt Google's Fuchsia OS on future products
20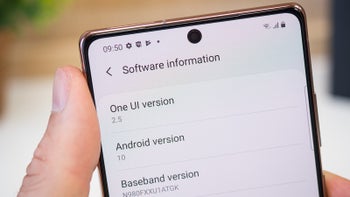 Samsung could be one of the first companies to adopt Google's upcoming Fuchsia OS, an open-source operating system that the Mountain View company has been working on since at least 2016.
Fuchsia OS could be used on a range of smart home products
Leaker Ice Universe has indicated that it's "very possible" future Samsung devices will adopt the new platform. The
Samsung
devices that might use Fuchsia OS weren't revealed, but the software is unlikely to replace Android on smartphones anytime soon.
Per a 2018 report from
Bloomberg
, Google had considered migrating devices that rely on Android and Chrome OS, such as Pixel phones and smart speakers, to Fuchsia. The goal at that time was for this to happen in the next half decade, according to people privy to those discussions.
Whereas Android was meant for smartphones and tablets, Fuchsia OS is meant for a broad range of products, with emphasis on connected devices. It also doesn't have the same limitations as Android. It will also be more updatable than Android, so customers won't have to rely on a device manufacturer or carrier to release updates. The platform is allegedly being designed around voice interactions through the likes of Google Assistant.
For now, it appears that Google is working on the new operating system with smart home products like smart speakers and smart displays in mind. The company has recently been testing the unreleased Fuchsia 1.0 operating system on a version of the Nest Hub.
It is very possible that Samsung will adopt Fuchsia OS in the future

— Ice universe (@UniverseIce) May 14, 2021
Late last year, Google opened up Fuchsia to public contributions and Samsung became a contributor not too long ago, so today's news isn't too surprising. The company has so far added code snippets related to the "Flash-Friendly File System," often abbreviated to "F2FS."
It's an open-source file system designed by Samsung for flash storage architecture and is thought to be faster than the ext4 file system used by many Android devices.
We still don't know when Fuchsia will be ready for primetime, but there are rumors floating around about a potential public Fuchsia OS debut later this year on a next-generation Nest smart display. Once that happens, Samsung might move to use the software on future connected home devices too.
In the meantime, the focus will be on
Android 12
. The latest version of Google's smartphone operating system is set to arrive this week at
Google I/O
.
Recommended Stories