Samsung users: do you use the Samsung Internet browser or are you strictly on Google Chrome
45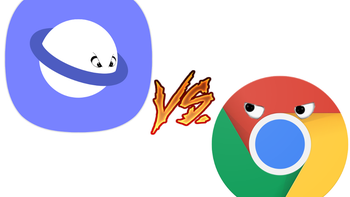 For quite a while, most Android phone manufacturers insisted on bundling their own Internet browser with their phone skins, despite the fact that Google's Chrome was around... and was, in fact, the preferred browser for many users. See, try as they might, phone makers were unable to make a browser that has all the right features and works fast and snappy, while Chrome has been excelling in this since the day it first dropped. Also, it seamlessly syncs with its desktop counterpart and it's hard to compete against that type of convenience.
In fact, many manufacturers have now given up on developing their own browsers, since users just prefer to use Chrome anyway (or alternatives like Opera, Firefox, and others, in some cases). But Samsung stuck with its own Samsung Internet through the years and made it into a... pretty good browser!
The company also managed to integrate a lot of the software features that can be found across One UI with its Internet browser, making it a valuable tool for the Samsung-devoted poweruser. And, the app is snappy and fast enough to rival Chrome. So, a lot of customers actually decide and stick with Samsung Internet! How many?
Well, we asked you this last year and the results were almost 50 / 50. So, here we go again — do you use Samsung Internet or would you rather go straight to Chrome?