Save $350 on the Galaxy S9+ with AT&T installments at Fry's Electronics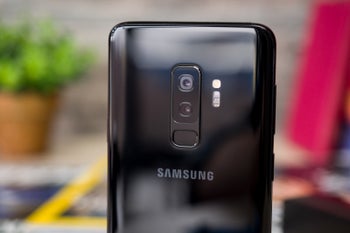 Samsung's
Galaxy S9 and S9+
are without a doubt two of the best smartphones released in the first half of 2018, and even after the
Galaxy Note 9
came out in August, the non-S Pen-wielding high-enders managed to retain their mass appeal.
That's because the
Galaxy S9+
, for instance, is not very different from the Note 9, but due to its more advanced age, you can get it at a much lower price right now. As long as you don't have a problem signing up for a monthly installment plan with AT&T,
Fry's Electronics lets you shave a whopping $350
off the 6.2-incher's list price.
That means you'll be paying just $18.83 or $23.54 every 30 days for 30 or 24 months respectively, down from $30.50 or $38.13, which is how much Best Buy is still charging with AT&T Next and Next Every Year contracts.
At the end of the
day
30 or 24-month agreement, you're looking at spending around $565 instead of $915. Unfortunately, the deal is available in physical Fry's stores only, with an expiration date of... tomorrow.