Buy a Samsung Galaxy phone and get a $300 gift card with this Sam's Club deal
1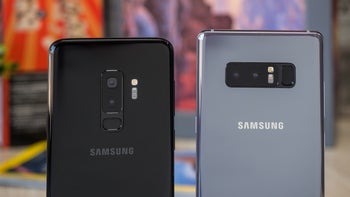 Have you been eyeing one of the new Samsung Galaxy models and waiting for Black Friday to roll around to grab one? If that's the case, then Sam's Club's upcoming one-day deal may be the tipping point for you. Best of all, you won't even have to wait until Black Friday, as the deal is going live on November 10th.
Sam's Club's latest deal offers customers a $300 gift card on purchasing any of the select Samsung Galaxy devices eligible offer. This includes the Galaxy S8, Galaxy S8+, Galaxy S9, Galaxy S9+, and the Galaxy Note 8, but surprisingly not the Note 9. To receive a gift card, which is good towards other purchases from Sam's Club, you need to activate the phone on either Verizon, Sprint, AT&T, while T-Mobile isn't a part of the promotion.
The deal is going live during the November One Day Savings Event scheduled for November 10th, read more about it at the link below.