These Galaxy S7, S7 Edge, and Galaxy S6 deals are a bargain hunter's wet dream
2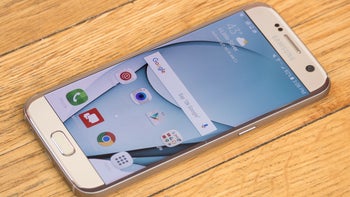 The Galaxy S7 is still quite handsome... for a $140 phone
How would you like to get a Samsung flagship in exchange for as little as $99.99, no trade-in required and absolutely no strings attached? If that sounds way too good to be true, perhaps we should clarify your 100 bucks will buy you a refurbished ultra-high-end Android smartphone... from 2015. Meanwhile, a "scratch & dent" flagship released in early 2016 can be yours at $139.99 in a flat-screened version or $179.99 with a dual-curved Super AMOLED display.
Obviously, the Galaxy S6, S7, and S7 Edge are not up to today's high-end standards in terms of designs, hardware specifications, or software, but at those crazy low prices, they can still get the job done rather impressively for folks that don't consider themselves power users.
The
Galaxy S7 Edge
, for instance, sports a beautiful 5.5-inch screen with a breathtaking resolution of 2560 x 1440 pixels. That's higher than many new phones priced around and even beyond the $400 mark. Available in black and silver with GSM-only support for carriers like AT&T and T-Mobile, this $179.99 handset also comes with a water-resistant body made from premium glass and metal, while packing a massive 3,600 mAh battery and generous 4GB RAM.
At $139.99, the "regular"
Galaxy S7
offers a smaller screen and battery, otherwise sharing all of its specs with the "edgy" variant. There's only one 12MP camera slapped on the back of these bad boys, a Snapdragon 820 processor under the hood, and Android 8.0 Oreo running the software show. The non-Edge Galaxy S7 is up for grabs in black and gold color options with GSM-only connectivity.
Finally, the $99.99
Galaxy S6
has a compact 5.1-inch screen with the same 2560 x 1440 resolution going for it, but not much else. On the bright side, you can purchase it in gold, black, or white, and activate it on Verizon or your GSM network of choice.
All three refurbished devices on sale today (and today only) at Woot come with a "moderate level of wear & tear", but also a 90-day limited warranty, which is pretty rare at these prices. Oh, and Amazon Prime members get free standard nationwide shipping too from the e-commerce giant's daughter company.