Upcoming Realme phone could fully charge from 0% to 100% in just 9 minutes
1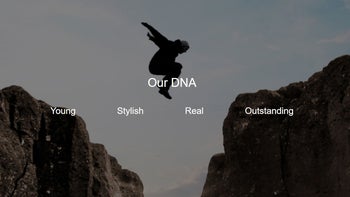 In March 2022, at Mobile World Congress (MWC), Oppo unveiled a charging system that most smartphone owners were drooling over. Bumping up against the 240W limit of USB-C, the Chinese smartphone manufacturer
introduced the 240W SuperVOOC Flash Charge
. At the time, the company called it "the fastest smartphone charging technology in the world," a title it still owns to this day.
Oppo is owned by Chinese tech firm BBK Electronics which also owns other phone manufacturers such as
OnePlus
, Vivo, Realme, and iQOO. And Oppo's stablemate
Realme
(via
AndroidAuthority
) announced on Chinese social media site Weibo that it plans on introducing the Realme GT Neo 5 smartphone next month. The message notes that "the phone will have the highest charging power currently supported by the Type-C interface." Again, that would be 240W.
In 2021, the USB Implementers Forum (USB-IF) released the USB PD (power delivery) 3.1 revision
hiking the maximum wattage allowed using the USB-C platform from 100W to 240W
. Last year Oppo said its technology would fully charge a 4500mAh battery in 9 minutes. The charging platform draws 20 volts/12 amps. Multiplying the volts by the amps will give you the number of watts used by the system. The power will be equally distributed to the dual-cell battery used by the Realme GT Neo 5.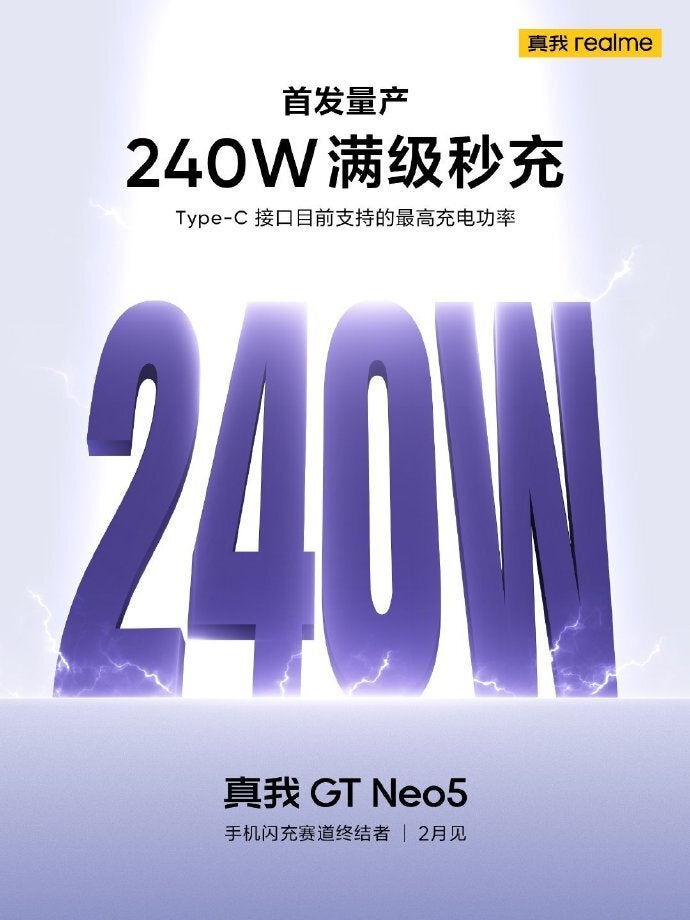 Realme teases 240W charging for its upcoming GT Neo5 smartphone
If Realme is using Oppo's technology, which is quite possible considering they are both under the same corporate umbrella, the Realme battery would be expected to degrade by 20% after 800 charging cycles. This continues the innovation in charging that has come out of China. While some experts will tell you that fast charging does no damage to a phone's battery, it does generate heat that makes your handset hotter than a PopTart right out of the toaster.
As a matter of comparison, the iPhone 14 Pro Max has a maximum fast charging speed of 27W (wired) and 15W wirelessly. Using the wireless charging capabilities of the MagSafe charger, it takes two hours and 18 minutes to charge the 4323mAh battery from 0% to 100%.

Rumored specs for the device include a 6.7-inch with a 1220 x 2472 resolution and a 144Hz refresh rate. The Qualcomm Snapdragon 8+ Gen 1 is under the hood. The phone will sport an under-display fingerprint scanner.

The camera array on the back includes a 50MP Sony IMX890 sensor and a 25MP sensor. There will be two variants. The model with 240W fast charging comes with a 4600mAh battery while another version sports a 5000mAh battery with 150W charging capabilities.