There may be a Pro version of the Chromecast with Google TV on the way
3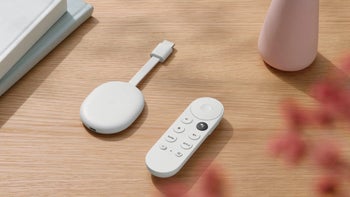 Based on some code found in the latest version of the Public Preview version of the Google Home app, it appears that Google may be getting ready to release a higher spec'd Chromecast with Google TV. This would make this the third generation in the portfolio of Chromecast with Google TV units.
The discovery was made by the folks over at
9to5Google
while going through the code which included early preparation for a new Google TV device referred to as "YTC." When checking the rest of the code, it confirms that this is definitely referring to a "Chromecast with Google TV," with references to previous models as well which were named "YTV" for Chromecast with Google TV (the 4K version) and "YTB" for
Chromecast with Google TV (HD)
.
Now, there is nothing in the code, or that nomenclature, that assures us that this new Chromecast with Google TV will higher specs. However, one can speculate based on the fact that Google has already released a 4K and an HD (lower-end) model for it, that the next logical step would be to release a "Pro" version. Again, this is pure speculation and not at all confirmed.
Should Google go ahead and release a "Pro" Chromecast with Google TV, the expectation would be that it include more storage space and perhaps even more ports. While we are speculating here, let's just go ahead and say that this unit could potentially even have a different form factor, similar to what Roku and Apple TV currently offer on their set top units. Lack of space to store apps and media has been the biggest pain point for owners of any of the Chromecast with Google TV models so far, even to the point where lack of space have stopped users from applying software updates.
I am hoping this actually pans out and a higher spec'd version does get released. I have the 4K dongles installed all over my home and, while they are nice and compact, they do have their limitations. It would be nice to not have to worry about whether I can install a new streaming app without having to delete another one beforehand to gain the space back.