You can now play Pokemon Go at higher display refresh rate on iPhones and Android
0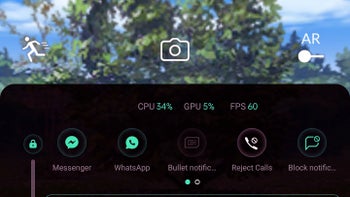 Pokémon Go
has been one of the most popular and highest grossing games since it was released for mobile, and was the first introduction to the world of AR/VR for many. Its imagery has been stuck in the past, however, rendering the animations at 30fps, despite that even the new
iPhone 13
finally have Pro models that feature 120Hz display refresh rates.
Well, no more, as the latest Pokémon Go 225 update (1.191.0 version over at the App Store) lets you play the game at sweet, smooth "native refresh rate," and the difference between 30fps and 60fps is pretty visible when you throw. Here's what you need to do.
How to play Pokemon Go at high refresh rate on your iPhone or Android
Start Pokemon Go and tap on the PokeBall at the bottom.
Tap on the Settings cogwheel up right.
Scroll all the way down to Advanced Settings.
Tap on the Native Refresh Rate options to play Pokemon Go at higher refresh rates.


Thankfully, the newest iPhone 13 Pro or Androids with 90Hz/120Hz displays aren't the only one benefitting from this option, as Niantic made the Pokémon Go native refresh rate options available on all handsets. Granted, you can enjoy the 60fps refresh mode on older or midrange phones with 60Hz LTPS panels, too, and the added benefit will be a much smoother, less choppy gameplay.
It's not a fast-paced game where you need high frame rates to survive, of course, but having your graphics stutter while launching a curveball is nevertheless unpleasant experience, not to mention the old school feel you get each time you play Pokémon Go.
Needless to say, pushing the notoriously heavy on the battery AR game to 60fps animations may bring some stuttering on your older iPhone or Android, but it's nice to know that the option to play Pokémon Go at higher frames is finally available.