Google adds life-saving feature to the Pixel Watch that has already saved lives
1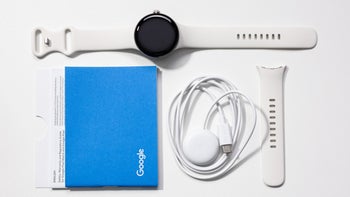 The Google Pixel Watch
received a major new life-saving feature starting today
, one that has already saved some lives on the Apple Watch. What feature are we talking about? It's called fall detection and no, it doesn't notify you when the season changes from summer to fall. What it does is detect when the person wearing the timepiece suffers a hard fall. This is determined through the use of sensors and AI-based machine learning tools.
Fall detection comes to the Pixel Watch

So let's say you're wearing a Pixel Watch and take a fall worthy of Humpty Dumpty. The watch will look for movement on your part over the next 30 seconds. If no movement can be detected, the Pixel Watch will vibrate, sound an alarm, and show an on-screen notification in an attempt to bring you to your senses. The notification can be dismissed by tapping on the "I'm OK" option on the watch face. Or, you can tap on the "I fell & need help" option to summon emergency services.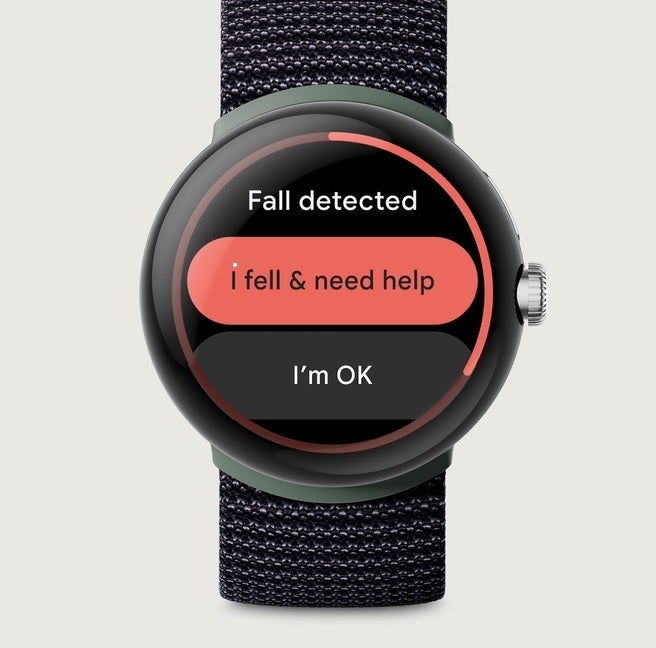 Fall detection on the Google Pixel Watch
If for some reason you cannot tap on either option, the alarm will continue for about one minute and it will get progressively louder as the minute comes to an end. If the timer ends and you still haven't responded, the Pixel Watch will automatically try to call emergency services. When connected, an automated message is played which asks for help to be sent to your current location. If you can speak to the emergency operator, you can let him/her know whether you are requesting help.
If you're worried that a fall on a ski slope or a vigorous workout might trigger the fall detection feature, you should have nothing to be concerned about according to Google. That's because "your Pixel Watch knows the difference between taking a hard fall and performing a vigorous physical activity or even quickly recovering from a small stumble — thanks to our machine learning algorithms and rigorous testing."
"The motion sensors and algorithms can monitor for a sudden impact and your body's responses and instinctive reactions to falling," Google adds. "We trained this process using a broad variety of human and simulated fall data and other motion patterns to accurately detect real falls and minimize potential false alarms." Google has already tested the feature to see whether activities such as exercising, jumping, and swimming would cause false alarms. It also made sure that the automated messages were helpful.
The Google Pixel Watch can quickly get you in touch with emergency services

Speaking of helpful,
Google
is asking Pixel Watch users to help improve this feature by toggling on the setting that says "Help improve fall detection." If you enable this setting, Google will be able to collect "the motion sensor data of events detected as falls" to help improve the feature in the future. And if you don't want fall detection enabled on the Pixel Watch, it can be disabled easily.
Google also points out that
Pixel phones offer Car Crash Detection
(which it offered well before the iPhone). The 2018 Pixel 3 series launched the feature. If you own a Pixel Watch and are in an emergency situation, quickly pressing the crown five times will call emergency services or an emergency contact of your choice. The Wi-Fi version has to be in range of your phone to call emergency services. If you have the LTE version of the Pixel Watch, emergency services can be called without your phone nearby.
Google is hoping that by adding the fall detection feature to the Pixel Watch, the latter will be seen as a device that can save lives similar to the Apple Watch. The latter has a reputation as a life-saver which must certainly help drive sales. The Apple Watch is the most popular wrist-worn timepiece in the world and Google would like to see the Pixel Watch get a piece of this action. Of course, the Apple Watch works best for iPhone users while the Pixel Watch works with Android phones only.