The Pixel Tablet may get two different docks, making it more appealing to a wider audience
3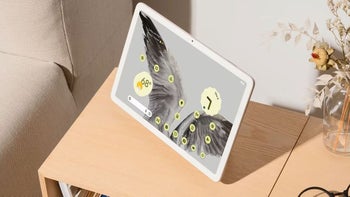 Did you know that
Google
was cooking up a
Pixel Tablet
? If yes, you've probably seen the
leaked images
, even though there are official ones too. Well, it might've been more accurate to say the
Pixel Tablet Pro
, but only time will tell if the Big G has truly scrapped the base model.
Pixel phones have become synonymous with impressive performance and camera work. While phones like the
Pixel 7 Pro
have become renowned and reliable flagships, the Pixel Tablet only aspires to be your preferred home device for consuming media and controlling your smart home setup.
For the latter, the Pixel Tablet would certainly require a dock. And what luck — Google teased a charging Speaker Dock for the device. It would not only keep your Pixel Tablet charged, but also provide smart speaker capabilities. As it turns out, however, the Pixel Tablet might be getting two docks instead.
One more thing, I thought this was already known, but apparently not: there are indeed two docks for the Pixel Tablet, according to my source - korlan/K6 and yuzu/Y4. One of them has a speaker while the other only supports charging.

— Kuba Wojciechowski (@Za_Raczke) January 26, 2023
Reliable tipster Kuba Wojciechowski tweeted out some new info about the Pixel Tablet, or rather — about its docks. According to an unnamed source, two docks are being worked on: korlan/K6 and yuzu/Y4. The primary difference between these two variants is that one will only serve as a charging station, while the other will incorporate a speaker as well.
A move like this only makes sense, as many users may already have Smart Home hubs or Smart Speakers in their home. This allows Google to promote their Pixel Tablet to people who are just looking for a tablet to have fun on.
As of the time of writing, we have no idea if any of these docks will come bundled with the Pixel Tablet or what their price may be. To be frank, we don't even know if both of these will launch. We do, however, expect the one with the speaker to cost more, as it does enable new features. The Pixel Tablet is expected to launch this year, though, so we won't need to wait much longer before we find out.