So, that Pixel 3 XL notch... what do you think about it?
37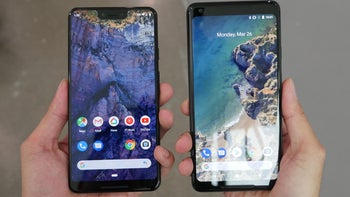 Well, folks, we know it came as a shock and a surprise, but all these
Pixel 3 XL
leaks, all the devices that were sold somewhere on the black market, and everything we knew beforehand... well, it turned out to be correct. The Google Pixel 3 and Pixel 3 XL were just
announced yesterday
and there were no surprises.
This includes that notch on the Pixel 3 XL... a lot of people were hoping that's an elaborate troll and Google was keeping an ace up its sleeve. But no, the phone is exactly what we saw in all the leaks before.
There is a huge group of people out there that absolutely hate the cutout on the Pixel 3 XL. Its design makes it look bigger than it should be,
the two cameras
and speaker in there make it look like a bad emoji, et cetera. Of course, this group could just be a small collection of anti-notchers that happen to be very vocal.
So, here's a poll, voice your opinion — what do you think of that cutout on top of the Pixel 3 XL's display?