OnePlus releases statement denying that users' clipboard data is being sent to China
26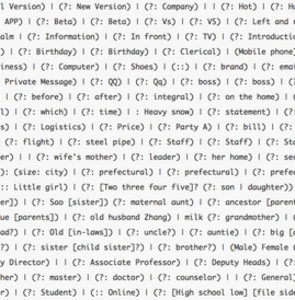 The badwords.txt file scared OnePlus users into thinking that their data was being sent to China
Recently, images disseminated on social media made it appear as though Chinese phone manufacturer
OnePlus was sending information from the clipboard on your OnePlus phone to China
. From there, the rumor mill worked overtime, speculating that your clipboard data was being received by authorities inside China's government. This morning, OnePlus issued a statement that explains everything.
Apparently, the whole misunderstanding is related to a file in OxygenOS named
badwords.txt
. Just that name alone was enough to add fuel to the fire. However, OnePlus says that the file is inactive in OxygenOS. In OnePlus' operating system for the Chinese market, HydrogenOS, the
badwords.txt
file is used to prevent certain data from getting uploaded. The data in this file is purposely not sent to any server.
The reason this file exists in China is to prevent Chinese messaging app WeChat from blocking links to competitors.
A feud between the top two internet giants in the country
, Tencent and Alibaba, is really at the core of this. Since this has nothing to do with the U.S. market at all (or any region outside of Asia), the file is inactive in OxygenOS.
Hopefully, the official statement from OnePlus will put an end to the rumors and speculation. You can find it inside the quotation marks in the box below.
"There's been a false claim that the Clipboard app has been sending user data to a server. The code is entirely inactive in the open beta for OxygenOS , our global operating system. No user data is being sent to any server without consent in OxygenOS.

In the open beta for HydrogenOS, our operating system for the China market, the identified folder exists in order to filter out what data to not upload. Local data in this folder is skipped over and not sent to any server."-OnePlus
source: OnePlus,
@fs0c131y
via
AndroidPolice