New variable refresh rate screen to debut on the Samsung Galaxy Note 20 Ultra 5G
14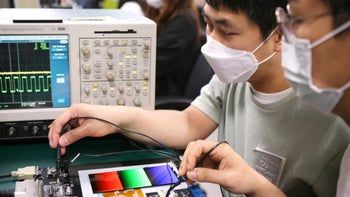 Samsung
tonight (which is actually Wednesday morning in Korea) announced new display technology for mobile devices designed to save power. It will debut on the
Samsung Galaxy Note 20 Ultra 5G
, which was recently unveiled on August 5th and should start shipping on August 21st. The lower-power OLED adaptive frequency technology can reduce the energy consumed by a smartphone display by as much as 22% over existing smartphone screens.
To save power, the display has a variable refresh rate that runs from 10Hz to 120Hz depending on the application running on the device. For example, when a Galaxy Note 20 Ultra 5G user is playing video games requiring fast frame changes, the display will refresh at 120Hz. That means that the screen will update 120 times per second. While streaming video content, the display will refresh at the usual 60Hz while dropping to 30Hz when the user is viewing email. When viewing still images or social-media sites, the rate drops to 10Hz.
Ho-Jung Lee, Vice President of the mobile display product planning team for Samsung Display said, "High-definition video streaming and gaming are expanding their capabilities in
line with 5G commercialization, creating a widespread need for display panel technologies that can enable greater power savings. Our Adaptive Frequency display technology is expected to considerably enhance the user experience by calibrating refresh rates in line with the requirements of a specific application and therein more precisely allocating available power. This will free up time for other smartphone operations."

The Samsung Galaxy Note 20 Ultra 5G will be the first phone to use this technology
New backplane technology will eliminate the flickering that could appear at refresh rates as low as 10Hz. And adding the 10Hz rate for photos and social-media sites has helped the variable-rate panel saves as much as 60% of operating power. Samsung notes that conventional panels "waste power" by using a fixed frequency refresh rate regardless of the content. In other words, a device isn't wasting its battery power to drive a 120Hz refresh rate on an app where it isn't useful.
Samsung says that the tech will sharply improve the efficiency of 5G handsets which means that we should see this feature on some of Sammy's high-end 5G phones and possibly on some of its mid-range 5G handsets as soon as this year.