Netflix app has just become more fluid on iPhone, check out the latest changes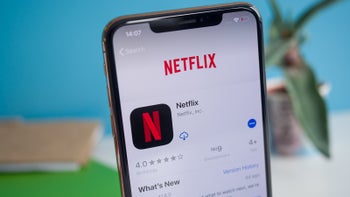 Netflix has
made headlines quite a few times
in the last couple of months, but we've been mostly talking about the
company's attempts to prevent password sharing
and its new ad-based plan, which might or might not be as popular as Netflix was expecting.
Today's headline is about the Netflix app, the gateway to the service's library of entertainment and the first thing that customers see before they dive deep into their favorite TV shows and movies. This is why the app is getting updates all the time, some adding new features, while others simply improving already existing perks.
Early this week, a new update for the Netflix app dropped, although it's limited to iOS. The good news is the update is supposedly making the app more fluid, as seen in the video embedded below. Not only that, but former Netflix UI designer Janum Trivedi revealed some of the changes that he's been working on last year before leaving the company.
This last year, I've been leading a UI refresh to make Netflix feel more fluid, delightful, and polished.



Today, all that work shipped!

Huge thanks to @nebson and @b3ll for helping bring this to life ️

Details below, but try it out yourself! pic.twitter.com/cZFb7c42Fd— Janum Trivedi (@jmtrivedi) January 16, 2023
Here are some of the most important changes included in this update, besides the under-the-hood improvements that make the app run more fluid than ever:
New billboard layout responds as you move your device, with a subtle lighting effect
Beautiful wallpaper gradients that are created on-the-fly from the art
A new card transition that's fully interruptible/interactive
New launch/profile animations, haptics, and more
Meanwhile,
Netflix's new Basic plan with ads
is available for customers in the United States, Australia, Brazil, Canada, France, Germany, Italy, Japan, South Korea, and United Kingdom. Depending on how well the adoption among customers will go, we'll probably see the new ad-based plan introduced in other territories.
Surprisingly, Netflix's cheapest plan doesn't work on
Apple TV
yet, regardless of location. Perhaps that will change in the future, but we currently have no explanation as to why it doesn't work yet.