Mobvoi's next smartwatch will be powered by Snapdragon W5+, runs Wear OS 3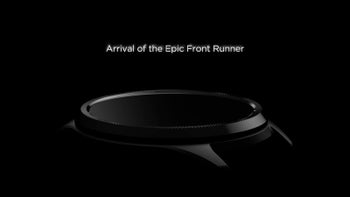 Mobvoi, the company responsible for the
TicWatch smartwatches
, has been slowly building its following in the United States. Although it started with pretty good prices to be able to compete with well-known brands like Apple and Samsung, Mobvoi's high-end products are priced around the same as the competition's.
That being said, Mobvoi next step toward amassing even more US fans is to introduce brand-new products that provide rather unique features or benefits. The TicWatch Pro 5 is Mobvoi's next top-of-the-line smartwatch, plans to be one of the first to ship with Wear OS 3.
Pixel Watch is one of the few on the market that runs Wear OS 3 right out of the box, and even those other smartwatches that are slowly receiving the update don't actually get all the features that you can find on
Google
's smartwatch.
One more Wear OS 3 smartwatch is not going to make the
Pixel Watch
less popular, especially one that's coming from a much smaller brand like Mobvoi. Still, this will most likely create a good opportunity for Mobvoi to do a little bit of marketing and popularize its brand among people who have never heard of it.
️ Leak: Mobvoi TicWatch Pro 5 - one of the first watches to ship with Snapdragon W5(+) and Wear OS 3 pic.twitter.com/FIg8BEcMQR

— Kuba Wojciechowski (@Za_Raczke) January 20, 2023
Teased a few months ago, the TicWatch Pro 5 looks a lot sleeker than any of Mobvoi's previous products, a sign that the company is willing to invest in design to match the competition. The picture leaked on Twitter courtesy of Kuba Wojciechowski offers us a first glance at Mobvoi's upcoming smartwatch, the TicWatch Pro 5.
In addition to being one of the first watches to ship with Wear OS 3, Kuba claims the TicWatch Pro 5 is going to be equipped with Qualcomm's
Snapdragon W5+
processor, another premiere scored by Mobvoi's smartwatch.
Although Mobvoi's hasn't yet announced when the TicWatch Pro 5 will be launched, "
they've added basic support for the watch to their app as well as put the renders in a few places
," Kuba said. Basically, this means that a possible reveal is just around the corner, so stay tuned for more on this one.