The battle between AI capable mobile chips heats up as four companies rise above the rest
2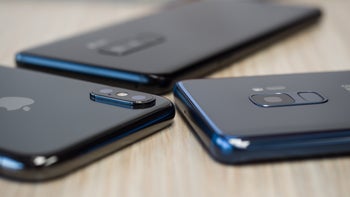 Artificial intelligence is one of the latest features you see mentioned in flagship phones' ads and promotions. Still in its infancy, AI on smartphones currently handles tasks such as identifying objects you're trying to take pictures of or optimizing the use of the processor to better fit your needs. While those aren't exactly must have extras, the technology has great potential, which is why all the big players have a horse in the race: Apple with the
A11 Bionic
, HiSilicon with the
Kirin 970
, Qualcomm with its
Snapdragon 845
and Samsung with the
Exynos 9810
. Those aren't the only chips with AI, but they are currently the most capable, when it comes to mobile devices.
The combined efforts of these companies helped the application processors with AI market to grow almost three times, between the first quarters of 2017 and 2018. While such growth is unlikely to continue once chips with AI become the norm, it's still an impressive leap forward in the span of 12 months.
One of the silicon manufacturers that's unable to fully reap the benefits of this trend is MediaTek. The company lost market share five quarters in a row and it shipping numbers are currently at a four-year low. The company released its first fully capable AI chip, the
Helio P60
, earlier this year, but it's mostly used in devices meant for the Asian market.
Later this year we're expecting to see Apple's A12 chip, Qualcomm's Snapdragon 855 and the Kirin 980. All three are based on the 7nm architecture and should provide a significant boost to machine learning and AI capabilities.
Soon AI chips will start showing up in other household devices like tablets and smart speakers. Before you know it, you'll be discussing cooking recipes with your oven.
source:
DigiTimes