Snapdragon 845 gets benchmarked, scores higher than iPhone X in graphics
32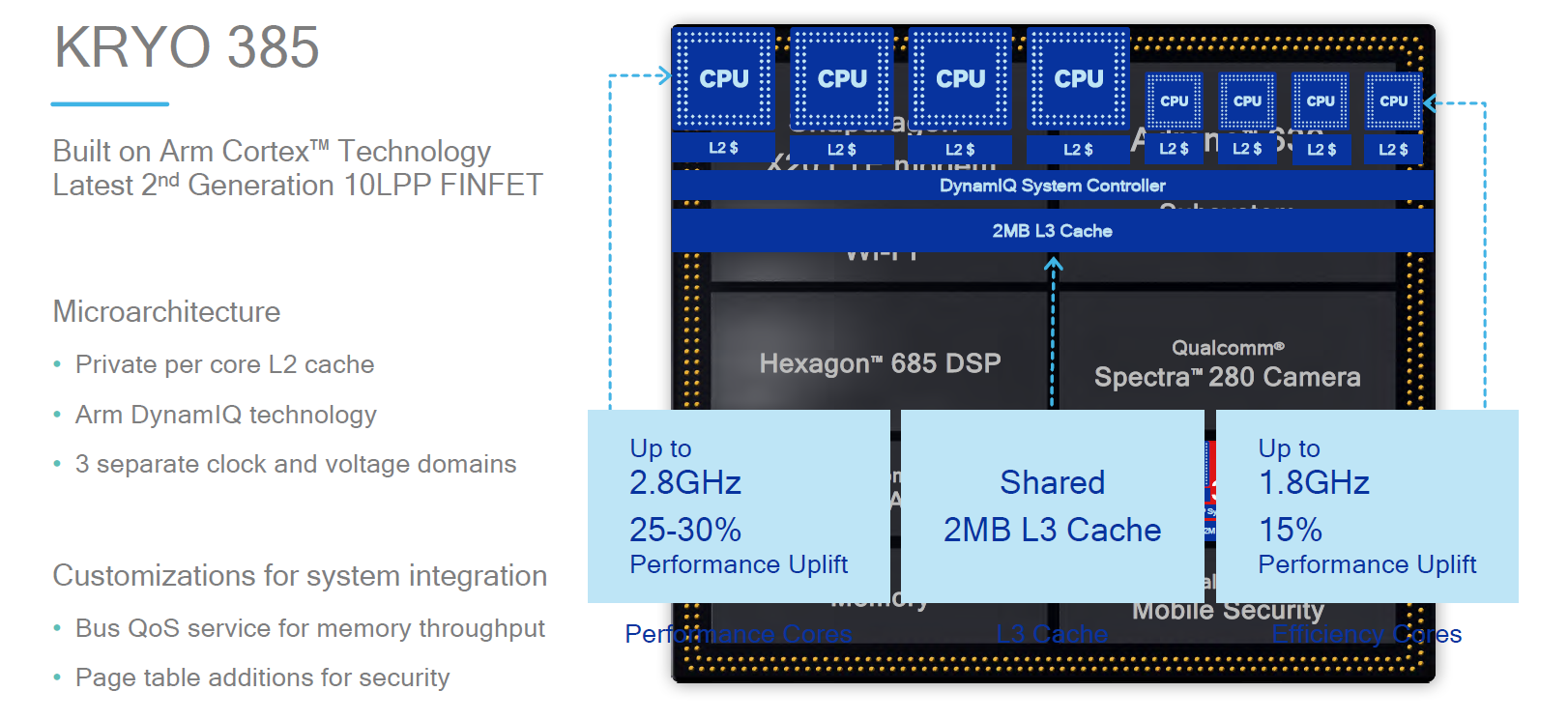 From faster performance, to more advanced graphics, and everything in-between, the current crop of Android's finest handsets will soon face their challengers from the next edition of flagships with
Snapdragon 845
chipsets. First in line are, needless to say, the processor's
foundry masters
from Samsung, with their
Galaxy S9
, but LG, Sony, Xiaomi and others, will certainly be lining up soon thereafter.
So, what are the advantages that Snapdragon 845 alone will sport that could make you switch from your trusted
Galaxy S8
,
LG V30
,
Xiaomi Mi 6
, or even the
OnePlus 5T
, all of which have Snapdragon 835 chippery inside? Well, let Qualcomm's reference platform with Snapdragon 845 inside answer that for you. It's been put through the benchmark paces, and, while power efficiency and thermal management can't be automatically applied to a commercial device with the chipset, the GPU and other scores can, and they tell a pretty tale when it comes to performance improvements.
Snapdragon 845
Snapdragon 835
Production process
Second-gen 10nm (LPP)
First-gen 10nm (LPE)
Processor cores
4x Kryo 385 @ 2.8GHz (custom Cortex-A75) + 4x Kryo 385 @ 1.8GHz (custom Cortex-A55)
4x Kryo 280 @ 2.45GHz + 4x Kryo 280 @ 1.90GHz
GPU
Adreno 630, 2x 2400x2400 @ 120 FPS (VR), physical object detection during VR sessions
Adreno 540
Modem
Snapdragon X20 LTE (5xCA)

(download: Cat 18, up to 1200 Mbit/s; upload: Cat 13, up to 150 Mbit/s), 4x4 MIMO
Snapdragon X16 LTE (4xCA)

(download: Cat 16, up to 1000 Mbit/s; upload: Cat 13, up to 150 Mbit/s)
AI co-processing
Yes, Hexagon 685
Yes, Hexagon 682
Video encode
4K HDR at 60fps
4K at 30fps
Image signal processing
Qualcomm Spectra 280, support for 16MP image sensor operating up to 60 frames per second
Qualcomm Spectra 180
Security
Secure Processing Unit (SPU) isolated subsystem
Qualcomm Processor Security
Misc.
Quick Charge 4+

Dual SIM dual VoLTE support

Multi-frame Noise Reduction (MFNR)

Slow Motion video capture (720p@480fps)


Quick Charge 4
Bear in mind that there has been no production node improvement, and both chips are done at 10nm, albeit 845 is cast with the second generation of the process that is always the more refined, and offers higher performance with a similar or lower power draw. Qualcomm claims that "
our new Spectra camera and Adreno graphics architectures boost power efficiency by up to 30 percent compared to our previous generation
s," so significant battery savings compared may come when rendering websites, or performing graphics-intensive tasks and video capture with Snapdragon 845 devices compared to 835 gear.
As you can see from the Snapdragon 845 development platform benchmarks below, the new processor indeed brings huge 20-40% improvement in graphics intensive tasks, and at the same time drawing less power than the GPU in 835. Most graphical benchmarking scores below put the Adreno 630 GPU ahead of the tally from the A11 chipset in the
iPhone X
, for instance. When it comes to CPU performance, and overall power draw, however, there seem to be only slight improvements over 835, yet we will have to wait and test a retail Snapdragon 845 phone for the full picture.