Microsoft's 'pocketable Surface' project is not dead yet, but it's certainly still vague
2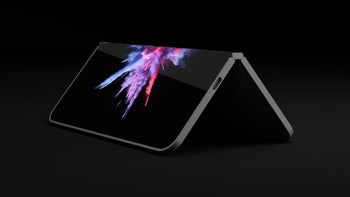 While Microsoft's special October 2 event wasn't exactly jam-packed with exciting announcements of radically redesigned hardware, the upgraded
Surface Pro 6
and all-new
Surface Headphones
with Cortana earned some well-deserved attention from die-hard fans of the Windows ecosystem.
A "conventional" Surface Laptop 2 with a non-detachable keyboard and "creator"-friendly Surface Studio 2 completed Redmond's refreshed product lineup, which unsurprisingly did not include either the fabled
Surface Phone
or
mysterious "Andromeda" device
.
But make no mistake, Microsoft has yet to abandon the mobile game, as proven by a new app aptly named
"Your Phone"
and Panos Panay's latest statements about a "pocketable Surface" project.

This has long been in the works under various codenames (most recently Andromeda), and although there's still no release timeline to share with the public, Microsoft's Chief Product Officer and Surface co-creator is now calling the project "absolutely" his "baby."
Described as more of a general vision than a specific concept or idea for an actual product, this "pocketable Surface" is unlikely to materialize as a conventional, boring smartphone. So, yeah, let's just put all unsubstantiated
Surface Phone
rumors to rest.

Instead, what Panay envisions is something that still needs a great deal of refinement. Heck, it may not have even been invented yet. But Microsoft will continue to try to get a bunch of "new form factors" just right in the not-so-distant future, including a gadget you can carry around in your pocket and blow Panay's mind with its use cases.

Basically, we're not getting any new and substantial information about "Andromeda" today. Just vague promises and grandiose commitments. Well, that's still better than nothing, right?