Android users must delete these apps now or face getting billed for services not ordered
2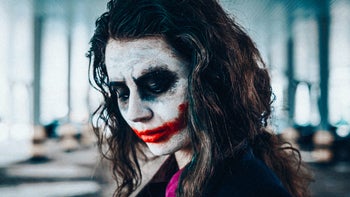 The Joker is playing havoc again with the Google Play Store, but flashing the Bat-Signal in the darkened Gotham sky won't help. For those unfamiliar with this form of malware, it is able to get past Google's security system by delaying its malicious intent allowing it to saunter past Google's guards (more on that below). Once it is installed on your phone via an infected app, it helps load more malware on your device that subscribes you to premium WAP (wireless application protocol) services without your knowledge or consent.
According to security firm ZScaler
, Joker can also help bad actors steal your SMS messages, contact lists, and information pertaining to your device.
The high-tech version of Batman, Zscaler's ThreatLabZ research team has been monitoring the Joker malware and has recently found signs of it being moved into the Google Play Store. The researcher, during this month, found 16 malicious apps that use the Joker malware; these apps were installed on approximately 120,000 Android devices. Google has removed the 16 apps flagged by ThreatLabZ from the Play Store, but it can't delete these malicious apps from your phone; that bit of work is on you.
The 16 apps that you should delete from your Android device include:
All Good PDF Scanner
Blue Scanner
Care Message
Desire Translate
Direct Messenger
Hummingbird PDF Converter - Photo to PDF
Meticulous Scanner
Mint Leaf Message-Your Private Message
One Sentence Translator - Multifunctional Translator
Paper Doc Scanner
Part Message
Private SMS
Style Photo Collage
Talent Photo Editor - Blur focus
Tangram App Lock
Unique Keyboard - Fancy Fonts & Free Emoticons
To get past Google's defenses, the bad actors copy the function of a legit app and upload it to the Play Store. At first, the app will run without any problems. However, after a few hours or as long as a few days, other components are added to the app and the malicious activities start to take place.
If you do own an Android phone or tablet, check to make sure that none of the apps have been downloaded on your device. Go to
Settings
>
Apps & notifications
>
App info
and you will see a list of your current apps in alphabetical order.