LG to unveil their newest OLED and foldable displays at CES 2023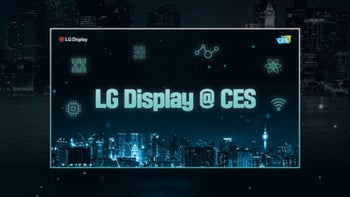 LG has announced today
via a press release
that it will be showing off its newest display lineup at CES 2023. Among the futuristic displays that will be unveiled will be automotive display solutions and foldable OLED displays.
The 8" 360-degree foldable OLED that LG Display has developed is a new technology that successfully enables a device to fold in both directions, allowing users to choose different form factors depending on the task that is being performed on the smartphone. Its module construction ensures that it retains its durability even after being folded more than 200,000 times, and its innovative folding mechanism reduces the appearance of creases along the sections where it has been folded.
In addition, LG will unveil a 17" foldable OLED display that can fold and unfold in half to change into a tablet or a portable monitor. This type of display would be ideal for 2-in-1 devices that can serve as a laptop and then folded in half to convert to a tablet or portable monitor.
It has almost no creases at the point where it folds, so users can use it in a number of different ways. The screen is also outfitted with LG's touchscreen technology, which will allow users to operate the screen by touching it with either their fingers or a stylus.
LG Display will also unveil several other OLED screen sizes and solutions, including automotive displays and monitors. Proprietary technologies like P-OLED and LTPS (Low-Temperature Polycrystalline Silicon) LCD will be utilized in these new products, making it possible for the displays to be bigger, have higher resolution, and be made in more unique and useful ways.
Upon its departure from the mobile market in 2021, LG has been working tirelessly on expanding its Order-to-Order business and foldable display technology, and it is definitely great news to hear that their efforts are now coming to fruition.
You can catch a sneak peek at LG's new displays at CES in any of their two booths at the Las Vegas Convention Center: Their main booth in the North Hall and their Automotive Display booth in the West Hall.