The latest Moto G Power of 2023 gets its design leaked, along with some key specs
2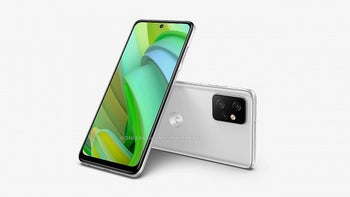 The release of the last
Moto G Power
was on February 22 of 2022, which means that over a year has passed since then. The phone has managed a spot in our
Best Budget Phones
recommendations list, but that doesn't mean we won't be happy to see an upgraded model. The budget phone that goes "
Hello, Moto!
" and has a hefty battery may get a new iteration soon: the Moto G Power 2023.
This leak comes through
MySmartPrice
in collaboration with
OnLeaks
, who has delivered some reliable information about smart-tech in the past.
Motorola
fans will not only be able to check out an allegedly leaked design for the next Moto G Power, but can also hear about some of the key specs, as per the rumor mill.
While the
Moto G Power
of 2022 certainly impressed with its price point, we thought that it left room for improvement. What we'd like to see out of this new and improved Moto G Power is a brighter screen with a higher refresh rate and a newer Android version, as Android 11 really does feel outdated on modern smartphones.
A refreshing white finish on the allegedly upcoming Moto G Power of 2023.
So, no point in tallying further! Here's what the leaks for the upcoming Moto G Power suggests:
6,5" display
Triple camera setup
LED flash
Centered punch-hole selfie snapper
3,5mm headphone jack on the bottom
Well, while it's a start, it leaves a lot to the imagination. The screen is exactly the same size as that of the last Moto G Power and we don't have any info about what the camera array will consist of. The centered selfie cam is nothing new either, as the '22 model had one just like it.
While this is still a leak and as such requires the mental application of salt grains, most of the info above is basically common sense when compared to Motorola's track record. We're happy to see the Moto G Power of 2023 get some hype, but we're certainly looking forward to finding out more — and more impactful — information.
Just for the record: it is true that almost no other smartphone can compete with the Moto G Power's price point and reliable battery. We're excited about seeing how Motorola can push this budget phone further, as we know that the G Power series has fans out there.