JBL takes Vegas by storm with an avalanche of new true wireless earbuds options for all budgets
2
If you can't beat them, flood the market... and hope for the best. In a nutshell, that's been JBL's strategy for a while now in the very crowded and competitive
true wireless earbuds industry dominated so comfortably by Apple
ever since the first AirPods generation came out.
Of course, the JBL brand just so happens to be owned by Harman, which is in turn a Samsung subsidiary, so when the
CES 2023 stage in Las Vegas hosts the introduction
of the Tune Buds, Tune Beam, Tune Flex, Vibe Buds, Vibe Beam, Vibe Flex,
Endurance Peak 3
, and
Tour Pro 2
, the veteran US-based audio equipment manufacturer sets its (many) targets on the Galaxy Buds family in addition to the insanely successful AirPods lineup.
Six different low-cost options coming soon (ish)
Yes, you counted right. JBL brought eight (!!!) distinct AirPods and Galaxy Buds alternatives to this year's Consumer Electronics Show, which has to be a new all-time record even considering JBL's long history of throwing absolutely everything at the wall to see what sticks.
That's not (necessarily) a bad thing, mind you, and if you like design diversity and choice, you will certainly LOVE the latest additions to the JBL Tune and Vibe series.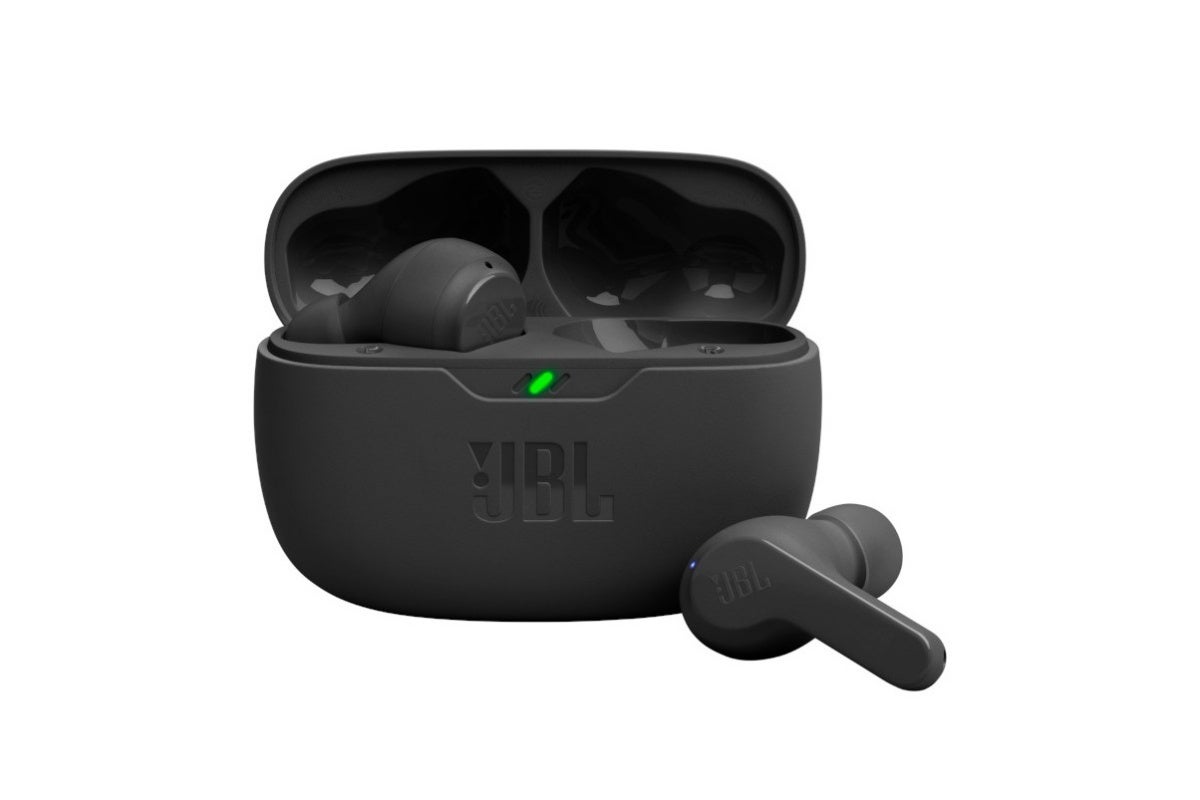 JBL Vibe Beam
At $49.95, you'll be able to choose between the "ergonomically fit" Vibe Buds with, well, a classic "bud" style and the "closed type stick" Vibe Beam in black and white colors with the same 8mm drivers starting as early as next month.
The $69.95 Vibe Flex are also coming in February with an "ergonomic fit", "open type stick" design, and 12mm drivers, with the entire JBL Vibe family promising to deliver up to an outstanding 32 hours of (combined) battery life, solid IP54 water and dust resistance, and surprisingly advanced Smart Ambient technology as well.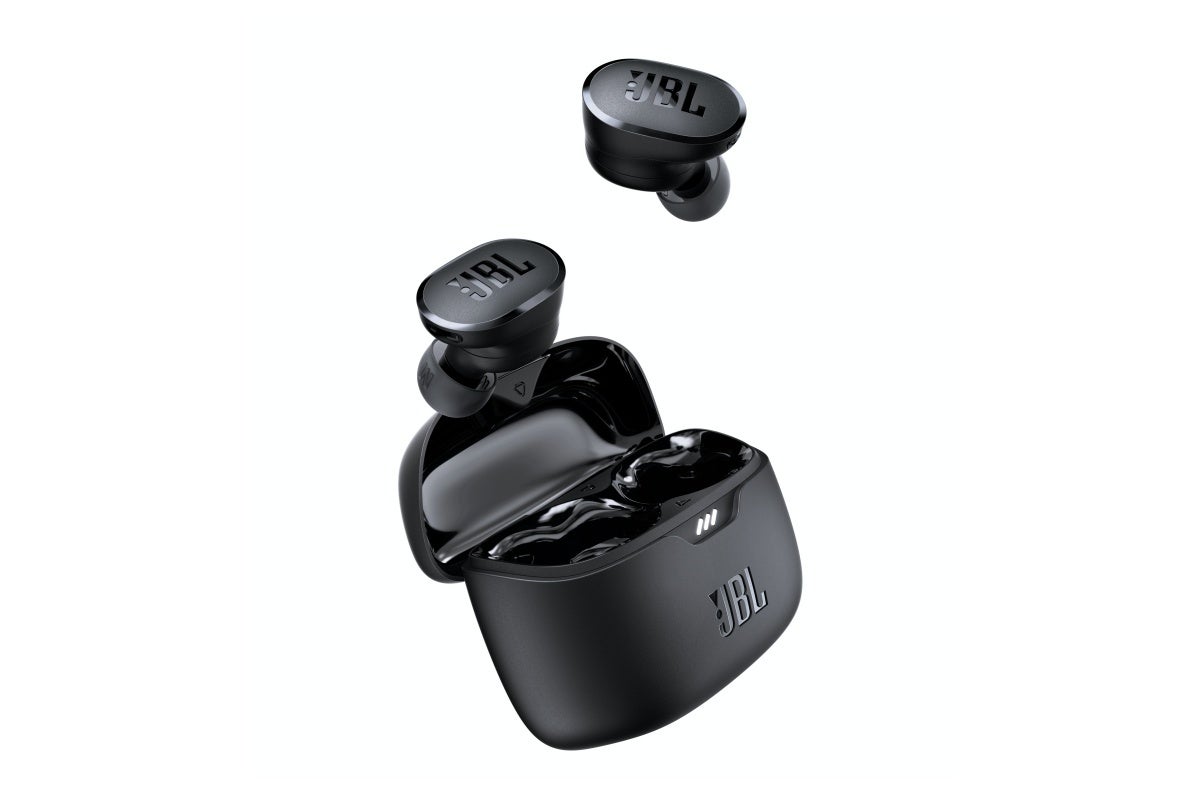 JBL Tune Buds
If you're willing to wait until June and cough up $99.95 for a hot new pair of non-Apple and (technically) non-Samsung true wireless earbuds, the JBL Tune Buds, Tune Beam, and Tune Flex offer a very similar range of different designs and the same generic "ergonomic fit" promise across the board.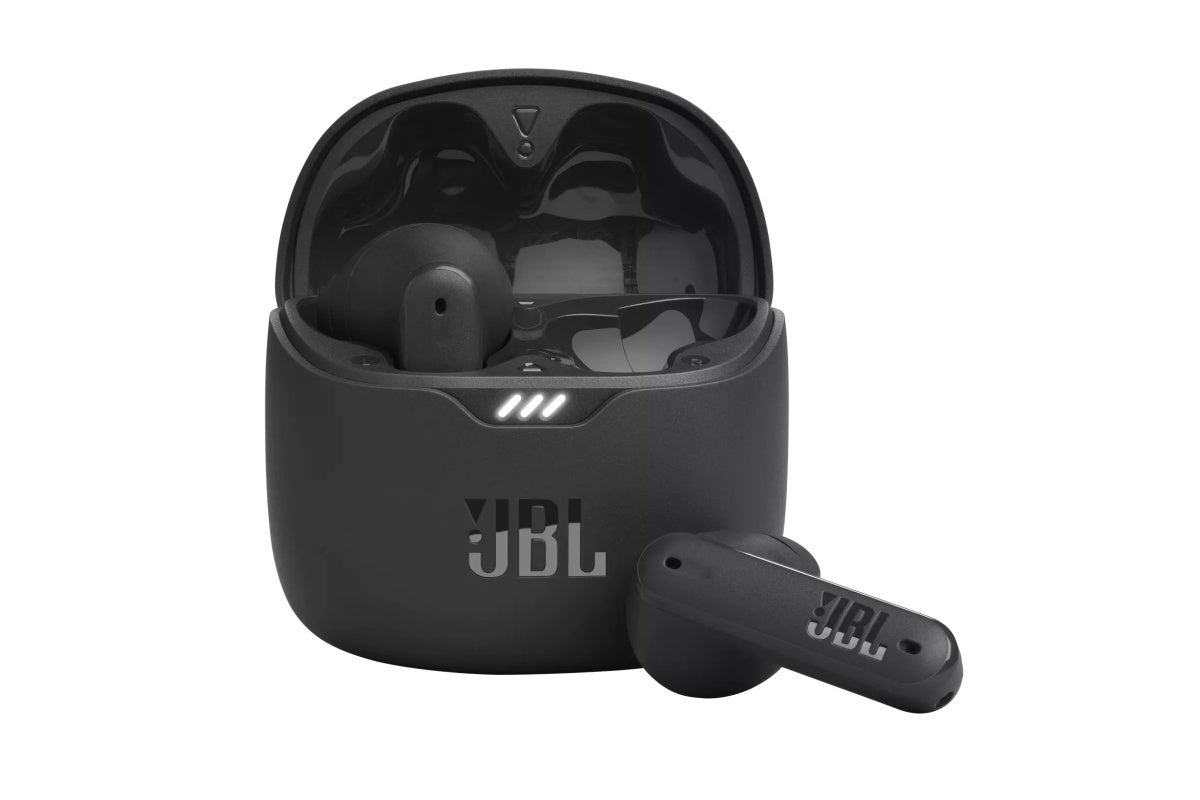 JBL Tune Flex
The key distinction between these three and the aforementioned three budget-friendly models is of course the active noise cancellation functionality of the costlier lineup, so if you dig any of those new Tune designs, that five-month wait could well be worth it.
The sporty version with the great price
How much would you be willing to pay for JBL's signature Pure Bass Sound technology, a whopping 10 hours of uninterrupted playing time you can boost all the way up to 50 hours (!!!!!!) with the help of a bundled charging case, and an industry-leading IP68 water and dust protection rating? $150? $200?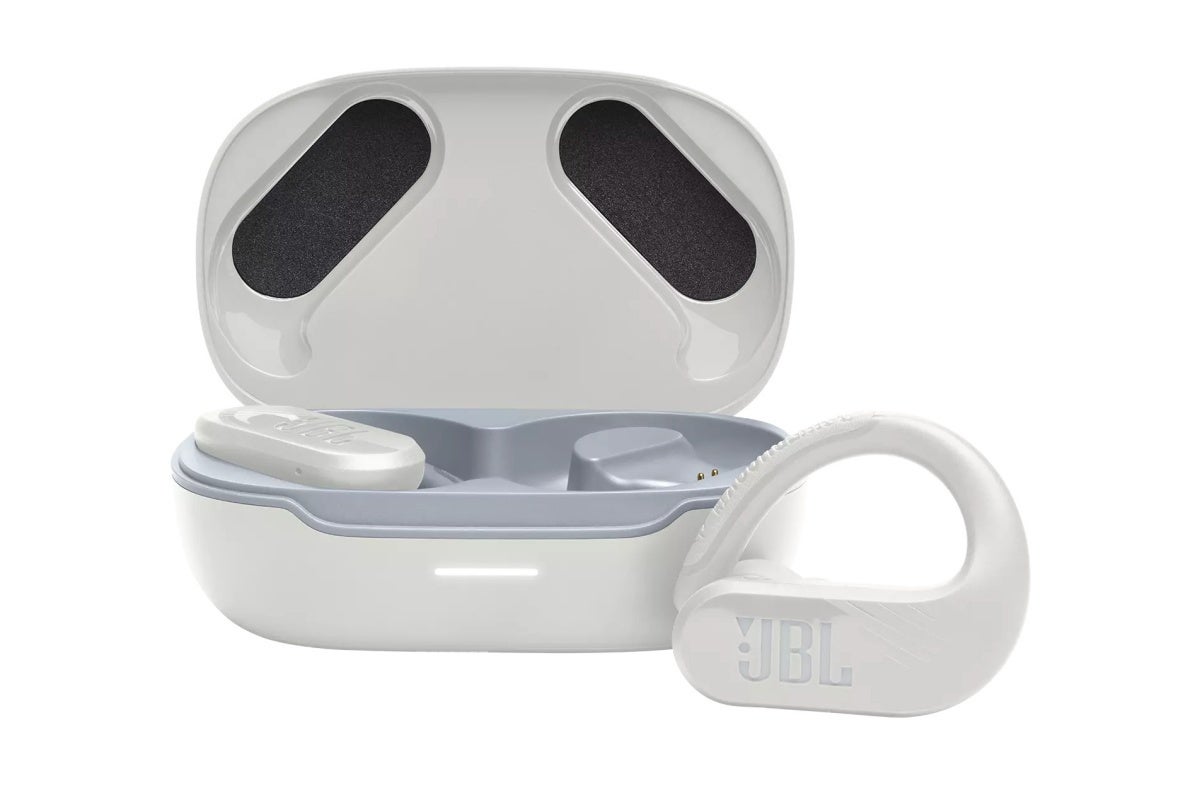 JBL Endurance Peak 3
That's perfect, because believe it or not, the JBL Endurance Peak 3 are set to cost just $99.95 next month in black and white hues with a "fit that will never fall out", a grand total of four microphones guaranteeing loud and clear calls during your most demanding workouts in the most challenging weather conditions, and even fancy technologies like Ambient Aware and Talk Thru.
Is this real life? And if so, who in their right mind would ever spend $250, $200, or even $150 on Apple's Beats Powerbeats Pro or Beats Fit Pro?
And the innovative headliner
Why are we leaving the groundbreaking JBL Tour Pro 2 for last? Because some of you might already be familiar with the "world's first smart charging case", which was technically unveiled all the way back in August 2022.
What today's reintroduction brings to the table is an official $249.95 US price tag and a vague regional "spring" release timeline. We know, that sounds pretty expensive by JBL standards, especially compared to all the other cool new buds showcased today for the very first time, but the Tour Pro 2 are essentially as advanced as these things come... and then some.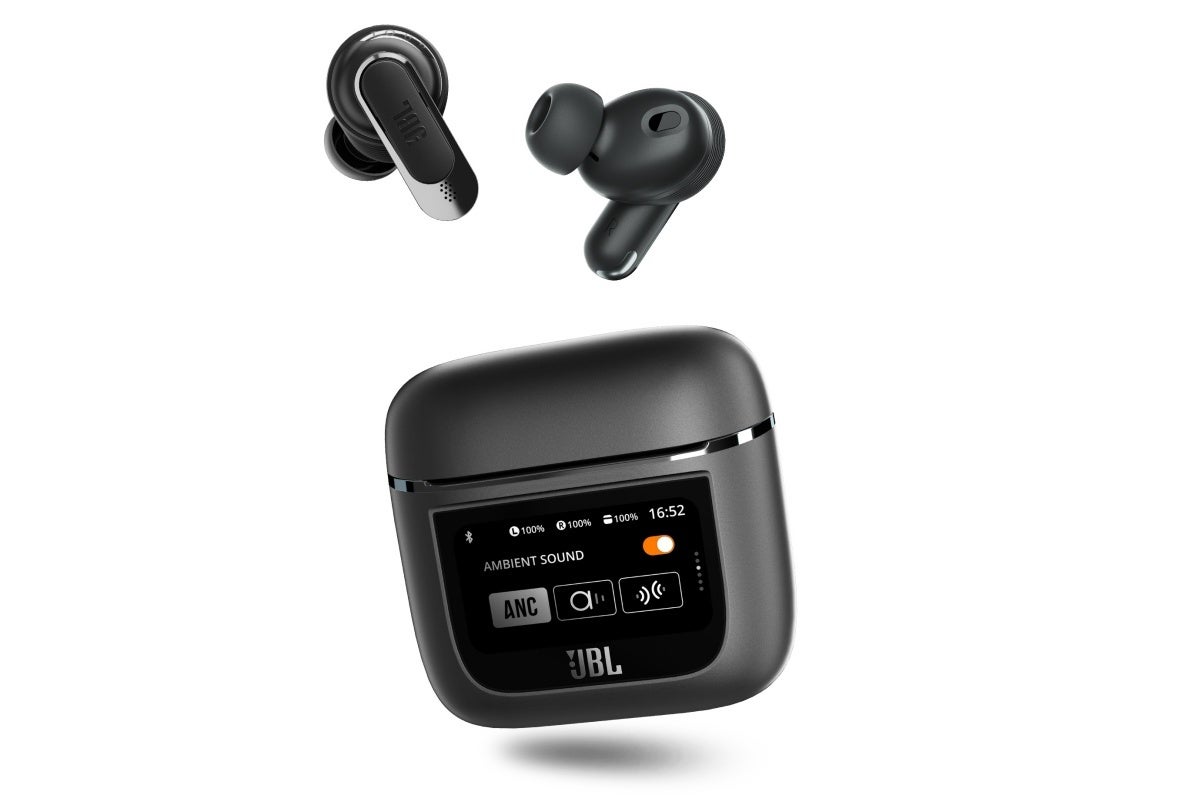 JBL Tour Pro 2
You're looking at absolute noise-cancelling powerhouses here with "hi-res" audio technology, 10mm "dynamic" drivers, "legendary" JBL Pro sound, spatial audio capabilities, six microphones, Bluetooth 5.3 support, up to 40 hours of combined battery life, and on top of everything, a "smart" charging case bundled in capable of showing you stuff on a 1.45-inch touchscreen and thus take your music listening experience to the next level.
The case can even display social media notifications and let you answer calls and reply to text messages, basically replacing your smartwatch in interacting with your phone in many different ways.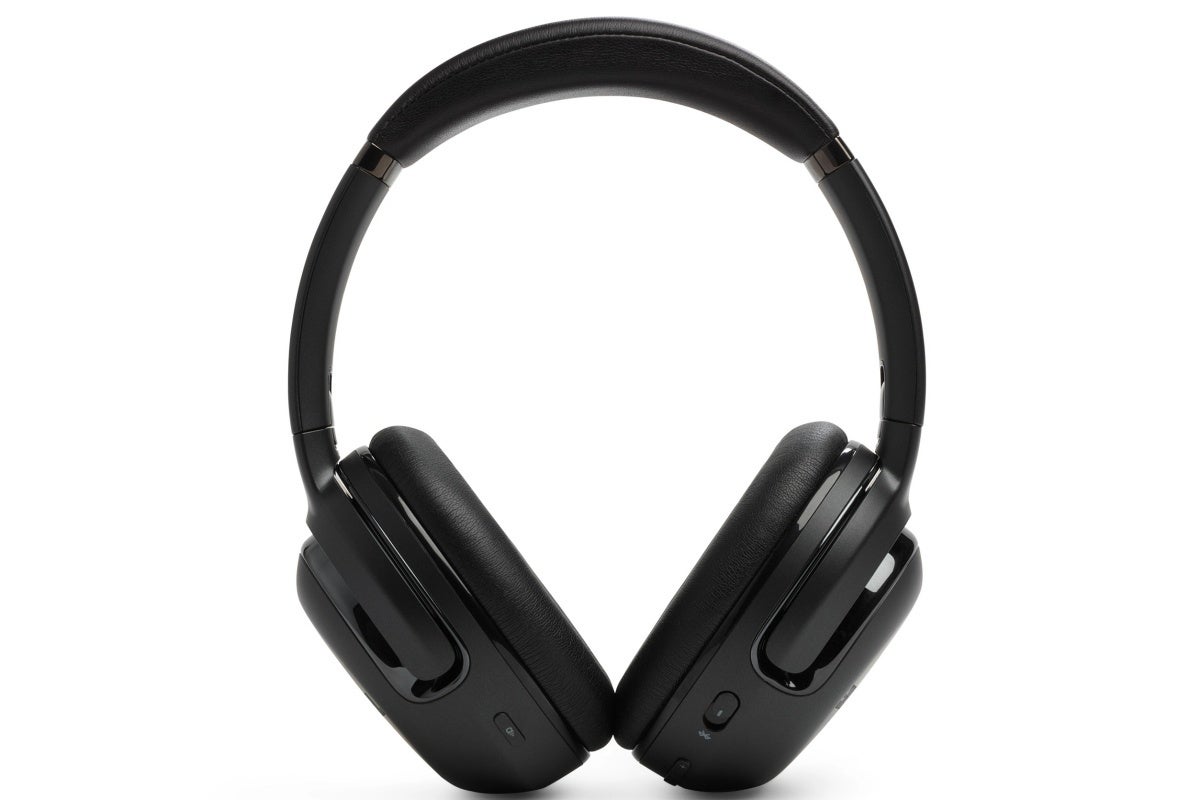 JBL Tour One M2
If you fail to see the real-world utility in that or simply don't think a pair of teeny-tiny true wireless earbuds can handle your music listening needs, the over-ear JBL Tour One M2 headphones are also coming "this spring" with a $299.95 price point and a phenomenal list of features of their own including everything from true adaptive noise canceling to high-res audio with 40mm dynamic drivers, up to 50 hours of battery life (30 with ANC enabled), JBL Spatial Sound technology, and Bluetooth 5.3 support.