iPen: Speculation grows that Apple may implement a phone stylus of its own
37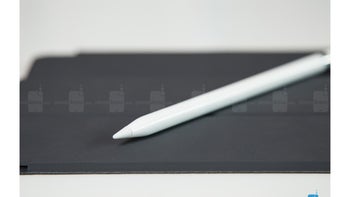 There is now speculation that Apple's largest iPhone (referred to as Rolls-Royce), may be stylus enabled. This device is rumored to be a 6.5 inch OLED equipped phone. Most expect it to retail for over
$1000 USD
and to have the best features. Apparently, utilizing a stylus may be one of them. A market analyst with Rosenblatt has written notes that show the firm expects Apple to release an "iPen" stylus that would compete with the Galaxy Note line. We all know the company already has the
Apple Pencil
, but it would obviously need something a bit more portable for a handheld. Both the CEO and patents filed have revealed that Apple has at least considered this concept for quite some time now.
Is there room for an "iPen?"
While this concept may be appealing to some, there is certainly a downside. The note also mentions that if released, the stylus will not be housed inside the device and will most likely be sold separately. The added cost of the accessory (fast charger anyone?), along with the question of how to keep from losing it, will absolutely be concerns moving forward if it happens to be true. It is no doubt that the stylus has become popular at least among certain groups.
Apple Pencil
has had a decent push into the education market lately, and of course its competitor the Surface Pen has faired well. The Note's stylus helped make the phablet common. So it would seem like this may be a natural direction for Apple to go in
expanding
its base. How do you feel about an "iPen" and what about storing it or purchasing it separately? let us know!